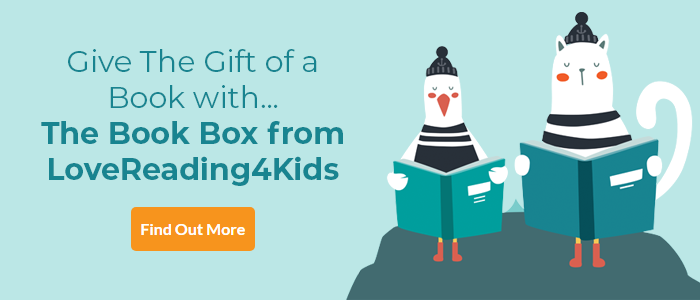 LoveReading View on Bunny vs Monkey
Unbeatable comic adventures
You might know Bunny vs Monkey from the totally brilliant Phoenix Comic. This new book brings together a collection of their comic adventures in one chunky but portable, full colour (obviously) paperback – how great is that! If you are new to the duo, Bunny lives in a peaceful forest with his nice (but dim) friends, Weenie the Squirrel and Pig. Other than the occasional run in with a bear, all is calm until the arrival of Monkey, hell-bent on world domination. (In Monkey's defence, he was launched into space by scientists with that aim, but the mission failed and he fell back to earth just over the hill from their laboratory). He's helped in his scheming by a skunk with its own underground laboratory and the two cause no end of trouble for Bunny. With titles like Wrestlepocalypse, Fish Off and The Whuppabaloo, these mini adventures are hugely inventive, wonderfully daft and always very, very funny.
Bunny vs Monkey would tempt the most reluctant reader - you can find more books we think are suitable for Relucant Readers here.
Other Info
This brand new remastered book collects together Bunny vs Monkey 1: Let the Mayhem Begin and Bunny vs Monkey 2: Journey to the Centre of the Eurg-th for the first time.

We've got some great stuff related to this book in our KidsZone.
Head over there and check it out now.
Bunny vs Monkey Synopsis
Smaller easy-to-read format! 256 hilarious pages! FAST AND FURRY-OUS! Welcome to the woods. It's chaos in there!
Bunny and his friends Weenie the Squirrel, Pig (the pig), Action Beaver and Skunky the Inventor lived a peaceful life in the forest - until Monkey's rocket crash-landed and he decided to take over! Now Monkey is causing mayhem, Bunny is determined to put a stop to it, and... what's that? It's an out of control shark tank, ruining a lovely picnic!
Join bestselling comics sensation Jamie Smart for this hilarious collection of stories, available in a new chunky format!
Bunny vs Monkey Press Reviews
'Brilliantly insane and insanely brilliant. Perfect for fans of Dog-Man' Jamie Littler
'Jamie Smart is a comics genius!' Philip Reeve
'One of the best children's comics of all time.' Starburst
If you loved this, you might like these...