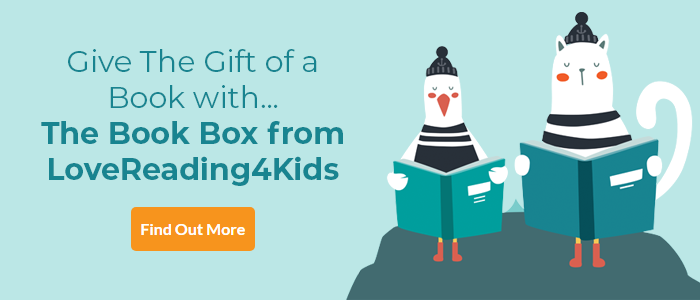 Jeremy Worried About the Wind Review
A comic story that will make even the most resolute worrier unwind
September 2020 Book of the Month
Jeremy is a worrier. We all know one, perhaps we even are one. He imagines risk everywhere, in burnt toast, spotty bananas, squirrels, and especially the wind. His friend Maggie has a much more laid-back approach, "What's the worst that can happen?" is her motto. Well, one day, Jeremy gets to find out. Of course, in Pamela Butchart's deliciously zany but reassuring story, the worst turns out to be a wonderful adventure. It's a story that will make even the most resolute worrier unwind and one that will work its magic on the Maggies of this world too. Kate Hindley's illustrations are typically expressive, particularly the three wordless spreads that tell the tale of Jeremy's experience of 'the worst'. A wonderfully clever and entertaining picture book with a very wide appeal.
The overly-anxious will also enjoy Melanie Watt's Scaredy Squirrel series, which is equally comic.
You can find more books on this theme in our Anxiety & Wellbeing collection.
Other Info
The Editor at Nosy Crow Says: "I'm so delighted to be working with Pamela and so very proud to publish this funny and touching story. We all know a worrier, whether child or adult, and Pamela's soft and humorous approach will provide gentle reassurance, no matter how big or small a worry may seem."
Jeremy Worried About the Wind Synopsis
Jeremy is a worrier. He worries about odd socks, spotty bananas, evil squirrels, burnt toast, dinosaurs and, most of all . . . the wind! His friend Maggie isn't worried about anything - after all, what's the worst that could happen?
But when Maggie decides to go outside and play in the wind, Jeremy must act fast to keep her out of danger, and he is soon to discover that a bit of courage leads to the most exciting adventures.
A funny and reassuring story from the bestselling author of Wigglesbottom Primary, and with charming and humorous artwork by Kate Hindley, illustrator of best-selling 'The Same But Different Too' and 'You Must Bring a Hat'.
Every Nosy Crow paperback picture book comes with a free Stories Aloud audio recording. Just scan the QR code and listen along!
If you loved this, you might like these...