LoveReading View on School
A beautiful picture book that explores the complicated relationships and emotions that are commonplace for every child in any school
A Julia Eccleshare Pick of the Month September 2020
Emotionally rich and full of the kind of questions that need discussing and answering, Britta Teckentrup's beautiful picture book explores the complicated relationships and emotions that are commonplace for every child in any school. The soft focus illustrations capture the different moods of the characters perfectly and are well- supported by brief stories which provide some background which, in turn, throws up a raft of questions: Why are some children bullied? Why does no one stand up for them? How can it be right that a teacher can put a student off a subject by being mean to them? How can you help someone who is lonely? Why do some children exert power over others? Children will enjoy this on their own but it will work best as a spur for important conversations.
School Synopsis
Few authors move as easily between the different worlds children inhabit as Britta Teckentrup.
Whether she's leading the littlest readers through the seasons, or exploring the science of bird feathers, Teckentrup's warm and wonderfully detailed illustrations are a marvelous portal to feelings, facts, and fun.
In her newest book, Teckentrup takes readers inside a busy school to follow different students through their day-in class, during free time, at lunch, and through swimming lessons. We come across a variety of faces and expressions that reflect the enormous range of emotions and experiences that each school day brings. There are arguments and hurt feelings, encouraging hugs and deeply felt smiles. The gentle text explores issues that we've all encountered-bullying and loneliness as well as friendship and achievement. While the school in this book could exist anywhere, every reader will find a piece of her or himself in its beautifully and sensitively wrought story.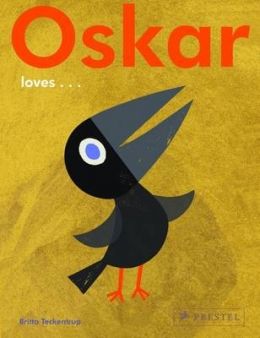 Oskar is a charming character; positive, kind and he delights in the world around him. His adventures are told through simple stories and stunning artwork, in three gorgeous picture books from Britta Teckentrup - Oskar Loves..., Oskar Can.....and Oskar and Mo. We are delighted to have THREE sets of Oskar books to give away to our lucky readers! Scroll down for ways to enter!
If you loved this, you might like these...