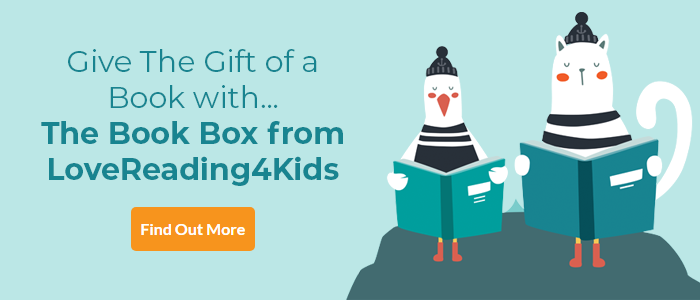 LoveReading View on Tiger, Tiger, Burning Bright!
A lavishly illustrated gift book treasury of 366 animal poems - one for every day of the year
A Julia Eccleshare Pick of the Month September 2020
Beautifully presented, this is a fabulous anthology of poems greatly enhanced by wonderful illustrations and a sumptuous binding – including a very useful marker ribbon! Subtitled "An animal poem for every day of the year", it includes poems which introduce a huge range of animals from around the world. Some are familiar but most are refreshingly new. Some examples I loved are: May 1st, Song about the Reindeer, Musk Oxen, Women, and Men who want to show off, an Innuit song and September 7th The Manatee by Jack Prelutsky – "I'm partial to the manatee,/ which emanates no vanity./ It swims amidst anemones/ and hasn't any enemies." This anthology really does include something for everyone!
Other Info
Chosen by our Guest Editor by September 2020, Michael Morpurgo - There is a whole world inside this glorious book; a poem for every day. This is a wonderful introduction to nature and all our fellow creatures. Within these pages we get to know them better and care for them more. There are poems to read again and again and some even to learn by heart. So when you next meet a tiger face to face, just start reciting the great poem 'Tiger, Tiger Burning Bright' and he'll be mesmerised.
The Editor at Nosy Crow says: "I Am the Seed' was such a labour of love and it's been so rewarding to see it touch so many readers, from the youngest to the oldest. 'Tiger, Tiger' is a more than fitting sequel. With a riot of colour and animal detail on every spread, there are poems here to make your heart sing and create a life-long love of poetry."
Julia Eccleshare's Picks for September 2020
The Time of Green Magic by Hilary McKay
Tiger, Tiger, Burning Bright! by Fiona Waters & Britta Teckentrup
Elmer and the Lost Treasure by David McKee
The Invisible Boy by Alyssa Hollingsworth
School by Britta Teckentrup
Spooky School by Sam Lloyd
Super Cats v Dr Specs by Gwyneth Rees

We've got some great stuff related to this book in our KidsZone.
Head over there and check it out now.
Tiger, Tiger, Burning Bright! Synopsis
This lavishly illustrated gift book treasury of 366 animal poems - one for every day of the year - ranges from unforgettable classics to contemporary works from around the world, including poetry in translation.
The spectacular range of poems for children includes work by Roger McGough, William Blake, Dick King-Smith, Ted Hughes, Grace Nichols, Lewis Carroll, Christina Rossetti, Emily Dickinson.
Britta Teckentrup's breathtaking illustrations bring together all the richness and wonder of the animal kingdom, making this poetry anthology a perfect gift that will be treasured by generations.
With sumptuous finishes including cloth binding, full colour illustrations throughout, textured paper jacket, ribbon marker, and head and tail bands. The perfect gift for any child or adult to treasure.
Tiger, Tiger, Burning Bright! Press Reviews
Praise for I Am the Seed That Grew the Tree;
"Beckoning the reader like seed on a bird table" The Guardian
"Spectacular... filling the mind's eye" Sunday Times
"An absolutely beautiful book" Julia Donaldson
"A wonderful treasury" Sunday Express
"The bee's knees" Huffington Post
"A classic in the making, a book the whole family will cherish for years" The Independent
If you loved this, you might like these...