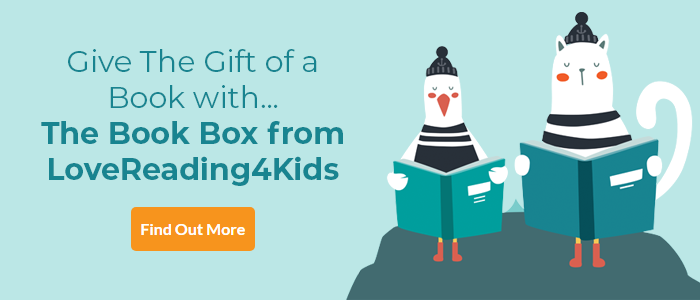 LoveReading View on The Book of Not Entirely Useful Advice
An entirely essential collection
Two phenomenally talented people are united in this book, and it is hard to know which of them – poet A.F. Harrold or illustrator Mini Grey – had the most fun creating it. Either way, the end product is glorious, an entirely essential collection of poems offering unforgettable advice on an extraordinary range of subjects. Scanning through the index will give you an idea of the topics covered, and how: the entry for banana, for example, reads how to identify a … while that for pencil case is why you shouldn't muddle one up with a lunchbox … There are three entries for tiger, referring you to very useful poems, including the one that explains just how many tigers it takes to spoil a picnic. Harrold is a master of the absurd, taking ideas or phrases and turning them quite round about and Mini Grey illustrates his poems with an equal delight in the possibilities he conjures up. Most of the poems are wonderfully comic, but there's space for quiet, thoughtful verse too. It's a book to fire the imagination and to make you see things in a whole new way, like a poet in fact.
The Book of Not Entirely Useful Advice Synopsis
Advice comes in many shapes.
Poems come in many shapes.
And so, it follows, poems of advice come in many shapes too. Sometimes they look you in the eye and say, 'Do this! Don't do that!' Sometimes they sidle up beside you and whisper, 'Have you ever thought about ... ?' Not everything in this book is necessarily good advice, and not all of it is sensible advice. (But if you take the bad or un-sensible advice and don't follow it, then it may become useful advice in its own way.)
A riotous celebration of words and a modern take on cautionary tales - featuring advice on parrots, gravy, mathematics, castles (bouncy), spiders, vegetables (various), breakfast, cakes, and removing ducks from soup.
Filled with colour illustrations and packed with silly rhymes, witty wordplay and thought-provoking story poems, this collection will delight children of all ages.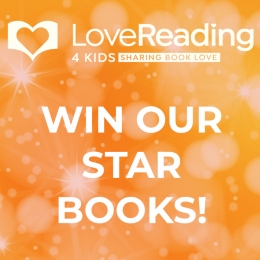 We're continuing our 2020 Star Books giveaways! We have launched a brand new competition for you to win the next batch of LoveReading4Kids 2020 Star Books. The most recent additions to our LoveReading4Kids Books of the Year 2020. As you may well know, we have a section of our site where we proudly display our Star Books – the books that really stand out from the crowd of the thousands of books published and the hundreds of books we select and read every year here at Team LoveReading4Kids. Books up for Grabs The Great Godden by Meg Rosoff Ways To Make Sunshine by Renee Watson The Virus by Ben Martynoga She Rex by Michelle Robinson Turtle Boy by M. Evan Robinson Cinderella Is Dead by Kalynn Bayron Dosh by Rashmi Sirdeshpande Punching the Air by Ibi Zoboi, Yusef Salaam Tiger, Tiger Burning Bright by Fiona Waters, Britta Teckentrup The Silver Arrow by Lev Grossman The Book of Not Entirely Useful Advice by A F Harrold Voyage of the Sparrowhawk by Natasha Farrant October, October by Katya Balen This draw is open only for UK residents currently in the UK and is free to enter, multiple entries from the same email address will only be counted once. The draw closes on 31st January 2021. Please ensure that the details you use to enter the competition will be correct at the time the competition ends. The winners will be notified as soon as possible.
The Book of Not Entirely Useful Advice Press Reviews
A lovely collection of poems that play with language [...] The illustrations are integral to a lot of the poems, and are Mini Grey's usual wonderful, detailed and hilarious style. - NetGalley Reviewer
A hilariously daft, fantastically funny and beautifully illustrated book. This book of super silly poems (or very important advice depending on how you look at it) really brightened up our bedtime reading. [...] I'm sure this book would be a favourite of families who love to have a giggle and get silly! - NetGalley Reviewer
Praise for The Imaginary;
This is young fiction of the very best quality, showcasing inspiration, inventiveness and an intoxicating passion for storytelling. The Imaginary has the potential to be a family favourite and a future classic - Booktrust
If you loved this, you might like these...