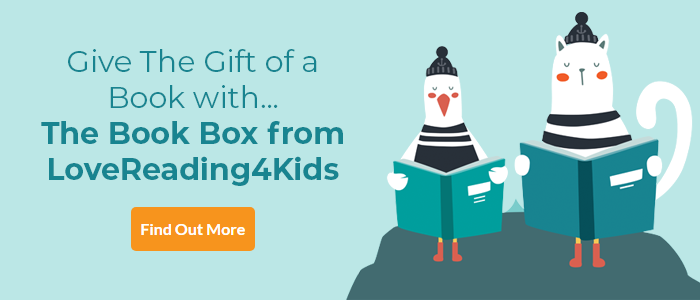 Elsetime Review
A sparkling timeslip adventure full of magic, great characters and real treasure
October 2020 Debut of the Month
Elsetime is a wonderfully atmospheric timeslip adventure story with two great characters – three, if you count Magpie, the wise young crow who befriends the two human protagonists. Needle is a mudlark, gathering lost treasures from the river shoreline in the 1860s. Through a mysterious magic, he finds himself fifty years in the future, on the same spot and the eve of a terrible flood that he knows will cause death and destruction (as the real River Thames flood did in 1928). His new friend, talented young apprentice jeweller, Glory, is one of those whose lives is at risk. Can they save the town and their neighbours, and can Needle find a way to return home to his family? The plot swirls and sparkles and will keep readers on tenterhooks; this accomplished historical fantasy adventure is full of treasures for readers.
Elsetime Synopsis
A thrilling time-slip story set in 1864 and 1928, the plot driven by the great Thames flood of 1928. In 1864 lives Needle who earns a precarious living by schmocking —digging in the Thames mud banks for buried titbits of treasure. When he touches a new found object, Needle gets a physical sense of its age and importance: if it is cold it is from the past, and if warm then it is from the future. Each piece speaks to Needle and tells its own intriguing story.
In 1928 Glory, who was born missing a left arm, has lost both parents and is desperate to earn money to help pay rent with her sister. She is multi-talented and soon is taken on by The Frippery and Fandangle Emporium. She is continually harassed by its owner Mrs Quick, a mean lady who could grace any Dickens' novel. Glory produces exquisite little gems— she's a real artist— but as she is never front of shop the credit for everything is claimed by Mrs Quick.
Connecting the two eras is a mysterious crow with magpie tendencies and when Needle accidentally discovers the portal that the crow uses he finds himself face to face with Glory. He is amazed and frightened by the changes he sees. His house no longer exists and electric bulbs do not contain candles. The crow travelling between time portals has brought Needle bits of an inscription which warns the two friends of an upcoming flood in which fourteen souls will be lost, including Glory! Can Needle and Glory change the future? Is there anyone in that snow-shrouded town who will LISTEN?
WARNING: Time travel isn't something you should try unless you are prepared to face the consequences!
Elsetime Press Reviews
'Can two children change the course of fate? Inspired by the real-life 1928 Great Flood of London, this intriguing debut blends time-slip with historical adventure.' The Bookseller
'The characters are splendidly drawn. A remarkable debut which features a brilliant and surprising ending' Irish Examiner
'Compelling,' Steve Voake, author of The Dream Maker's Child
'An enchanting time twisting adventure. Beautifully written.' Kieran Larwood, author of Freaks
'Eve McDonnell's gripping story weaves delicately through time, with a brilliant twist in the tale.' Helena Duggan, author of A Place Called Perfect
'Glorious storytelling.' Nicki Thornton, author of The Last Chance Hotel
If you loved this, you might like these...
All versions of this book
About Eve McDonnell
Eve is a children's author and artist, living half way up a hill in Wexford, Ireland. With her hands already full with paintbrushes, twins, a stray cat and a dog, a mysterious fortune-teller once told her to pick up a pen and Write! Write! Write! She listened, and now, on the rare occasion where she's not scribbling a story, Eve enjoys painting everything from rather grown up pieces to children's murals.
More About Eve McDonnell