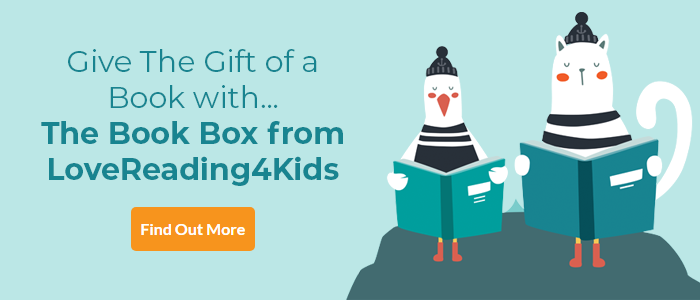 Lori and Max and the Book Thieves Review
Absorbing, funny, page-turning detective story
You could describe friends Lori and Max as oddballs - Lori, the would-be private detective and Max taciturn and reticent except with her dog, Fang – but as the stars of this exciting, funny and heart-warming story they are immensely appealing, the kind of characters you want to spend lots more time with. There are at least two separate storylines in this their second adventure (it's not an issue if you haven't read book one), one to do with the theft of Max's mobile phone, the other involving a book belonging to Lori's parents, who died when she was just a baby. Both are enthralling and full of surprises, and both reveal more about our two protagonists and make us understand them even better. This is intelligent, top-quality story-telling and writing and highly recommended.
Lori and Max and the Book Thieves Synopsis
Since Lori saved Max from kidnapping, their lives have been uneventful. But when Max's new phone goes missing from the school cloakroom, it soon becomes clear that this isn't an ordinary case of theft. As the pair set about laying a trap for a gang leader, Lori uncovers a mystery closer to home in which a missing children's book leads to the unmasking of a cheating antique dealer and to hidden information about her own long-lost parents.
Exciting, touching and very funny, this is a mystery adventure with a heartwarming and down-to-earth child detective duo.
Lori and Max and the Book Thieves Press Reviews
'This thrilling, funny, perceptive detective story is in a class of its own.' The Times Children's Book of the Week
'A wittily told detective story about two eccentric and endearing girls - it's a real page-turner.' Jacqueline Wilson
'In this masterful detective novel … a narrative of family dysfunction is cleverly interlaced with old-fashioned derring-do… she plots with the precision of Agatha Christie, turning every unexpected event into an immaculate puzzle, which the attentive reader can piece together as the story romps on. The deceptively simple plot contains meaty themes of friendship and family breakdown, beautifully observed through the eyes of two children on the cusp of adolescence… This is her first book for children, and it has all the makings of another hit.' 5 stars, The Telegraph
'Classic mystery mixes with contemporary themes … in this pacy, gripping story.' The Guardian
'Full of laughter, excitement and empathy this is the perfect pick for budding sleuths.' Children's Book of the Week, South Wales Evening Post
If you loved this, you might like these...