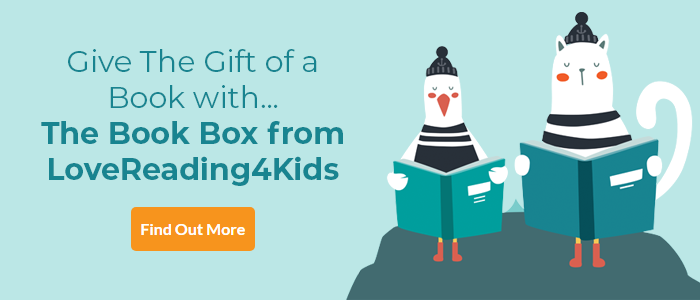 Butterfly Brain Review
A delightful and moving exploration of grief and the joy that makes us human, from the effervescent voice of Laura Dockrill, with heartwarming full-colour illustrations from Gwen Millward.
Other Info
Butterfly Brain was originally written as a musical piece commissioned by Wigmore Hall and will be published as an extended picture book fully illustrated by Gwen Millward.
Laura Dockrill says: 'Butterfly Brain is a tale about how magical our brains are. How they are a special treasure chest for our memories, thoughts and emotions. Our imagination, our dreams, our grief. How can things that make us happy also make us sad? How can things that keep us safe also make us scared? Ultimately it is a tale about grief and knowing how to keep somebody alive in the memory they leave with you. They live on within you. Working with Gwen is an absolute privilege. She is a dream artist who completely captures the innocence and spirit of the text. She is a wonderful storyteller who isn't afraid to scribble and scratch! Her artwork is so emotive and playful. And working with my editor Jenny again is total bliss. She understands my work so fluently and is able to bring the story to life with her amazingly creative eye. This wouldn't be possible without her vision of the book.'
Jenny Jacoby, Editor, Bonnier Books UK says: 'As soon as I read Laura's script of Butterfly Brain that she had written as a musical commission for Wigmore Hall, I knew this would make a very special picture book. In the turn of a page, Laura took me from laughing out loud to wiping away tears – and that still happens on every reading. Gwen's illustrations are heartfelt and a perfect pairing for the wonderfully imaginative emotional intelligence on each page.'
Butterfly Brain Synopsis
If Roald Dahl had written A Monster Calls . . . A very special picture book from two rising stars.
Everyone is always shouting at Gus to stop leaning back in his chair - but does he care? No way! Then sure enough, the chair falls, he cracks his head and has to spend all summer in bed. Out of the crack escape his memories, dreams and imagination ... and a beautiful little butterfly guide.
Gus must follow the butterfly to recapture all he's lost, including that locked box he doesn't seem to want to touch ...
Together they remember fish fingers, snapping bubble wrap, cracked pink soap and the leaky tap; they go wild, stomping around in the joy of imagination and happy dreams - but they can't go any further if Gus won't gather all of his memories. His butterfly will die unless Gus is ready to hear about his mum ...
Butterfly Brain Press Reviews
The language of Butterfly Brain is rich and full of vivid imagery . The absolutely stunning illustrations elevate the story further and intensify its emotional effect on the reader and are just the right blend of the darker, shadowy images of Gus's fears and the softness and warm colours of his positive memories about those most important to him. The gentleness and warmth of the final pages are powerful, overwhelmingly comforting and sensitive. -- Jenny Caddick - Reading Zone
The story is one of grief, loss but ultimately recovery as Gus can finally talk to his dad and grandmother about the secret he's kept locked inside himself. Despite the weight of issues being discussed, the verse retains its spark, offering reassurance and pointing the way to a brighter future for Gus and anyone facing the loss he's experienced. Gwen Millward's illustrations are equally accessible and emotionally true and it's a book that will prompt young readers to examine their own feelings and fears, and to understand why anger can be a response to sadness or anxiety. -- Andrea Reece - Books for Keeps
A highly original and memorable look at contemplation and grief - School Reading List
If you loved this, you might like these...