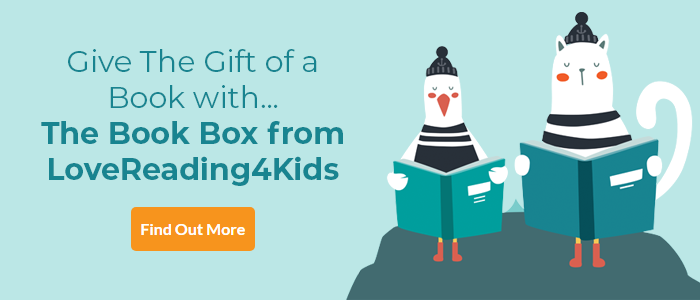 Daemon Voices On Stories and Storytelling Review
This rich feast of essays on storytelling, story-writing and story-tellers will inspire writers and enlighten Pullman fans
December 2020 YA Book of the Month
Imparting wisdom from across two decades, Philip Pullman's Dæmon Voices shares a generous banquet of thought-provoking insights into the art of story-telling and Pullman's personal processes and passions.
As the book's editor, Simon Mason, writes in his introduction, Pullman is "interested in, above all, human nature, how we live and love and fight and betray and console one another. How we explain ourselves to ourselves," and this all-encompassing ethos is reflected here, with essays covering everything from the responsibilities of the storyteller, how stories work, and authors' intentions, to William Blake, Oliver Twist, and writing fantasy realistically. The tone is lively, ablaze with clear-sighted wit, no matter how complex the subject, with many pieces having been delivered at conferences.
One of my personal favourites is "Let's Write it in Red" which begins with an anecdote about a train journey during which the author witnessed children demonstrating the "two great principles of storytelling". The first principle is that there are rules - among them stories must begin and have unity, and storytellers mustn't be afraid of the obvious. Stories must have a destination too, and storytellers "must design the path so that it leads to the destination most surely, and with the maximum effect." The second principle relates to form: "if the story is a path, then to follow it you have to ignore quite ruthlessly all the things that tempt you away from it. Your business as a storyteller is with the path, not the wood." To these, Pullman adds a third - knowledge. Storytellers should "become more interested in your subject-matter than in the way you appear to others to be dealing with it." With each of the 32 essays embodying these astute principles, Dæmon Voices is a trove of enlightenment, and entertaining to boot.
Recommended for 16+ readers.
Daemon Voices On Stories and Storytelling Synopsis
Warm, entertaining, and above all thought-provoking, Dæmon Voices provides a remarkable insight into the mind of one of our greatest writers. He explains which storytellers have meant the most to him, including William Blake and John Milton, why their work has resonated with him, and how it has inspired his own thinking.
In over 30 essays, written over 20 years, Philip Pullman reveals the narratives that have shaped his vision, his experience of writing, and the keys to mastering the art of storytelling.
Daemon Voices On Stories and Storytelling Press Reviews
'Pullman is eloquent on the craft and power of storytelling' Observer
'As if I'm sneaking into a year of lectures and classes with one of the masters of this art... Pullman shares advice, secrets, thoughts in such a down-to-earth, friendly manner, it almost makes me want to weep' Guardian Best Books
'Luminously written' Times Literary Supplement
'A gold mine... So much richness is to be found in this collection... Humane, wise and immensely readable, Daemon Voices is a fascinating tour of Pullman's teeming imagination and an inestimable illumination of the writing life' Financial Times
'[Pullman's] reflections on how to nourish the imagination of children in an age of screens are excellent' Spectator
'Dæmon Voices casts an entrancing spell... To read [these essays] is to be invigorated by the company of a joyfully wide-ranging, endlessly curious and imaginative mind' New York Times
'A compelling, convincing, eminently readable treatise on the importance of imagination and telling tales, Dæmon Voices is a powerful insight into the mind of the greatest storyteller of our time' Kiran Millwood Hargrave ; 'Pullman is as fine a thinker as he is a storyteller... abundant wisdom, provocative notions, and illuminating insights' Kirkus starred review
'This very impressive collection of essays, lectures and reviews...distils the thoughts on storytelling of one of our great storytellers' Children's Books History Society
If you loved this, you might like these...