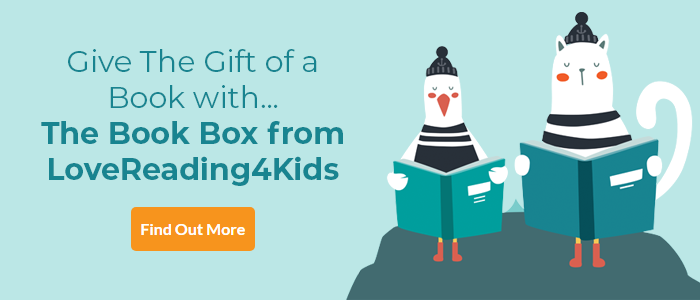 LoveReading View on Big H and Little h Dog
Little h Dog longs to do what other dogs do but his weak muscles, which are becoming increasingly weaker, prevent him from doing so. His owner, Big H, is determined to support him and does so by seeking out the best canine experts, holding charity events and featuring on TV programmes. He eventually receives help from the Supervet who constructs a special set of wheels for him, enabling him to run about in the fresh air. It is difficult to read this little book and not feel moved. It is dedicated to a special boy whom the reader surmises is Harrison. In the story Harrison is the 'real little h dog' and his father, Alex is the 'real Big H'. 100% of the profits are going to Harrison's Fund, a charity that is dedicated to research into Duchenne Muscular Dystrophy. Cartoon-like illustrations are used, together with bold and distinctive font that focuses upon the visual aspect of words such as 'sniff their bottoms', 'run rings' and 'hope'; this has quite a powerful effect upon the reader.
At the end of the story, we are encouraged to share reviews and visit the charity website. There is also the incentive of a free colouring book. My heart goes out to all those who were involved in the production of this book and I do hope that it is well supported.
Val Rowe, A LoveReading4Kids Ambassador
Other Info
100% of profit from book sales will be donated to Harrison's Fund, a charity on a mission to get as much money as possible into the hands of the world's best researchers, who are working hard to find a cure for Duchenne Muscular Dystrophy.
Big H and Little h Dog Synopsis
Little h Dog is no ordinary dog and Big H is no ordinary owner. What will Big H do to help his little pup's poorly muscles? Where does the Super Vet fit in? And will Little h Dog ever get to chase a ball in the park again?
Meet 'Big H' and 'Little h Dog' in this heartwarming children's story, based on the real life endeavours of a father to save his son from the cruel muscle wasting disease 'Duchenne Muscular Dystrophy'.
The story provides a wonderful opportunity to spark conversations around disability/accessibility/inclusiveness, and that rather than being something to be dreaded, a wheelchair can open up a world of opportunity and adventure for children with a disability.
In real life, 'Little h Dog' is a 14 year old boy called Harrison, but in this story, Harrison is a dog, because research by the charity Harrison's Fund has shown that dogs get more 'click-throughs'!
If you loved this, you might like these...