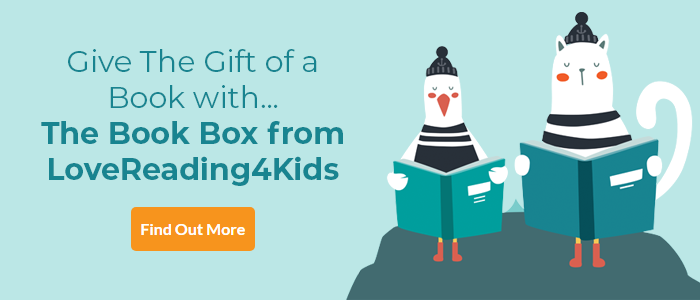 Space Detectives Review
Brilliant detective adventures in space
Best mates Connor and Ethan think their dreams have come true when they get to spend their summer holidays on Starville, a gigantic space station. They're selling ice cream for Ethan's uncle Nick but what the two really want to be is detectives. Well, before you can say purple tufted grotsnobbler, the boys are chasing villains and even more exciting, working to save Starville when someone sets it on a course to smash into the moon. The story zips along as fast as their borrowed hover-scooter and you won't believe who's the evil genius behind the plot to knock Starville off orbit … Drama, excitement and some out of this world characters, Space Detectives has it all, not to mention fabulous illustrations by Dapo Adeola, an extra special treat in a book that really delivers.
Other Info
This series has everything to hook in young readers: action, humour and great characters, chock-full of fresh and hilarious illustrations from rising star Dapo Adeola. The first book in a hugely entertaining series for 7+ readers.
Space Detectives Synopsis
Dog lost in space? Grown an extra head and don't know why? Pocket money stolen by a green blob? You need the Space Detectives!
Connor and Ethan are spending their summer holidays aboard the world's first orbiting city, Starville (basically Beverley Hills in space!). The amazing space station is bursting with celebrities and the mega-rich. But Connor and Ethan are too busy selling ice cream to see the sights. However, neither of our heroes can resist a mystery and when they discover the space station is hurtling on a collision course with the moon (eep!) they know they need to step in.
This is a case for the Space Detectives! Can Connor and Ethan find the culprit and save Starville from its impending doom?
Space Detectives Press Reviews
A thunderously good read, so funny and action packed. I loved that it was fast paced and packed with wonderfully weird, out of this world characters brilliantly drawn. Children are going to love it! - Serena Patel, author of Anisha Accidental Detective
Praise for Spy Toys;
Action and humour aplenty - Bookseller
This book was definitely a joy and a 5 star - NetGalley Reviewer
A great adventure filled with laughs & hijinks! - NetGalley Reviewer
I can't think of many children who would not enjoy this! - Educator, NetGalley Reviewer
If you loved this, you might like these...