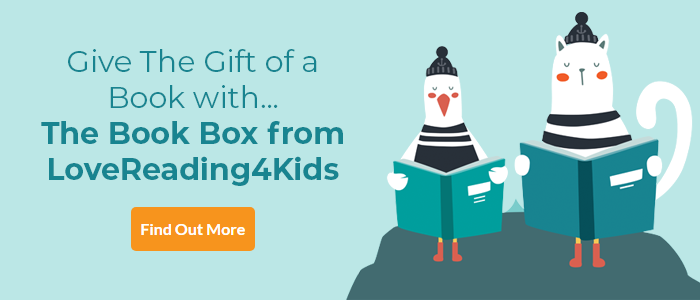 LoveReading View on Concrete Rose
An exploration of growing up in a gang culture in the USA
This book is set 17 years before the action in Angie Thomas's The Hate U Give – showing how Star's father in THUG became the man he is.
Maverick is an average teenage boy in the Garden Heights area – selling drugs to help the budget at home as his father is in prison. His Mum works two and sometimes three jobs to try to make ends meet – and Maverick knows he needs to graduate High School to stand any chance of becoming the man he wants to be. That is, until he discovers he is a father, and the baby's mother can't cope and hands baby Seven (named after Maverick's lucky number) to Maverick to care for.
The difficulties of being a single parent, and the strong community who try to rally to Maverick's aid are wonderfully depicted in this powerful exploration of what it is to be a teen parent. But, it is never so simple as the community pulling together, Maverick also has to turn away from his gang life, standalone – but then his cousin Dre, who was more like a brother, is killed in a gangland shooting and dies in Maverick's arms.
This is such a powerful book – totally honest in its appreciation of the difficulties of life, but so filled with humanity you cannot help but root for Maverick, even when you are scared what he might choose to do. This is one of those books that stay with you – that will change people's thinking, highlighting as it does some of the social injustices of growing up young and black in today's world. Read it, then read The Hate u Give – if you haven't already read it!
Other Info
Angie Thomas exploded onto the New York Times bestseller chart with her debut The Hate U Give, a novel which explored the Black Lives Matter movement through a fictional account of an unarmed Black man killed at the hands of police, echoing all too clearly the myriad real life inspirations behind the story. The book has been on the NYT bestseller list for over 180 weeks now, and as more and more people make efforts to educate themselves about systemic racism, only continues to help readers understand and build empathy for the countless Black people killed as a result of police brutality.
Her latest novel takes a deeper look at the societal injustices that can set the system against young Black men from the beginning, leaving them little alternative but to get caught in the cycle of crime to survive.
Concrete Rose Synopsis
With his King Lord dad in prison and his mom working two jobs, seventeen-year-old Maverick Carter helps the only way he knows how: slinging drugs. Life's not perfect, but he's got everything under control. Until he finds out he's a father...
Suddenly it's not so easy to deal drugs and finish school with a baby dependent on him for everything. So when he's offered the chance to go straight, he takes it. But when King Lord blood runs through your veins, you don't get to just walk away.
Concrete Rose Press Reviews
Thomas proves Game of Thrones-esque in her worldbuilding ability, deepening her landscape without sacrificing intimacy or heart. Garden Heights doesn't contain dragons or sorcerers, but it's nevertheless a kingdom under siege, and the contemporary pressures its royalty faces are graver for the realness that no magic spell can alleviate ... A resounding success. - Kirkus, starred review
A blistering, unputdownable look at black boyhood in the US, and what it means to be a man. It can be read as a standalone, but knowledge of The Hate U Give will make for a richer reading experience. - The Bookseller
Praise for The Hate U Give:
The Hate U Give says more about the contemporary Black experience in America than any book I have read for years. Guardian A startling, important book. The Times
Passionate and uncompromising. Observer
Thomas has given a voice to her generation. Stylist One of the most important books. Nikesh Shukla
Stunning, brilliant, gut-wrenching. John Green
Utterly compelling. Sunday Times
Angie Thomas is an African American woman who proves that blacks stories not only matter, but they sell too. gal-dem
If you loved this, you might like these...