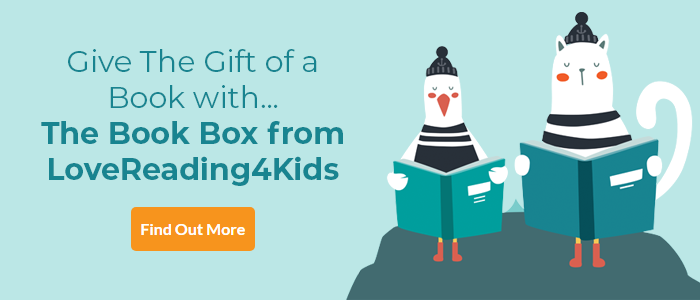 LoveReading View on Amari and the Night Brothers
Middle Grade fantasy for a multi-cultural society
February 2021 Debut of the Month
Alston is a debut author who looked in vain for a hero or heroine who looked like him in fantasy novels – and this delivers and so much more too. Amari is a child who attends a posh school on a scholarship – but really finds it hard to fit in and avoid the bullies. Her mother is a hard-working health worker, and her brother Quinton is missing – his disappearance seems be the root of Amari's difficulties.
As the holidays approach Amari receives an invitation via a mysterious messenger to be considered for something (at this stage unexplained) – by attending an interview. From here on the story becomes a hugely imaginative, funny and compelling adventure. Magic and mystery flow thick and fast from this point on – as Amari takes her chances to prove herself and to start finding out what happened to her brother.
The story takes you through the development of some close and lasting friendships, against some awful magical bullies and monsters, to an exciting and nail-biting adventurous conclusion, though it leaves a possible opening for more books about Amari in future.
A wonderful fun adventure addition to every child's bookshelf and any school library looking for more representation across all it's genres.
Other Info
B.B. was inspired to write Amari and the Night Brothers because he couldn't find any fantasy stories featuring Black kids when he was growing up. He hopes to show kids that though you might look different, or feel different, whatever the reason, your uniqueness needn't only be a source of fear and insecurity. There is great strength and joy to be found in simply accepting yourself for who you are.
Amari and the Night Brothers Synopsis
An epic middle grade supernatural adventure series, soon to be a major movie starring Marsai Martin. Perfect for readers aged 8+ and fans of Percy Jackson, Nevermoor and Men in Black!
Amari Peters knows three things. Her big brother Quinton has gone missing. No one will talk about it. His mysterious job holds the secret ...
So when Amari gets an invitation to the Bureau of Supernatural Affairs, she's certain this is her chance to find Quinton. But first she has to get her head around the new world of the Bureau, where mermaids, aliens and magicians are real, and her roommate is a weredragon. Amari must compete against kids who've known about the supernatural world their whole lives, and when each trainee is awarded a special supernatural talent, Amari is given an illegal talent - one that the Bureau views as dangerous. With an evil magician threatening the whole supernatural world, and her own classmates thinking she is the enemy, Amari has never felt more alone. But if she doesn't pass the three tryouts, she may never find out what happened to Quinton ...
Cover artwork by Brittany Jackson
Amari and the Night Brothers Press Reviews
'Sharp, funny and brightly imaginative - a big adventure filled with magic and heart', Jessica Townsend, New York Times bestselling author of the Nevermoor series
'Amari is magical', Angie Thomas, Sunday Times bestselling author of The Hate U Give
'As a former black girl misfit who wanted nothing more in the world than to be magical, this book is a song to my soul. Amari is the heroine we all need.'– Nic Stone, New York Times bestselling author of Dear Martin
If you loved this, you might like these...
All versions of this book
About BB Alston
B.B. Alston started writing in middle school, entertaining his classmates with horror stories starring the whole class where not everyone survived! After several years of trying to break into publishing, he had just been accepted into a biomedical graduate program when a chance entry into a twitter pitch contest led to his signing with his agent, 20+ book deals worldwide, and even a film deal. When not writing, he can be found eating too many sweets and exploring country roads to see where they lead. B.B. was inspired to write Amari and the Night Brothers because he couldn't find ...
More About BB Alston