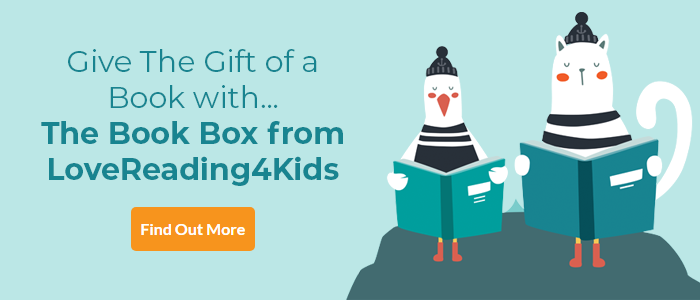 The Accidental Diary of B.U.G. Review
Make friends with Billie Upton Green via her fabulous doodle diary
May 2021 Book of the Month
Ten-year-old Billie Upton Green opens up her doodle diary to readers, and what a treat it proves: a fabulously lively and idiosyncratic record of an eventful couple of weeks in her life. When a new girl joins her class, Billie is determined to make her feel welcome, even though Janey seems a bit of a show-off. She's disconcerted that Janey doesn't know what it means to be adopted, like Billie, or that you can have two mums, also like Billie. It gets harder to like Janey though when it appears she's stealing Billie's best friend, Layla. This also seems, to Billie, to put Janey in the frame for a sudden spate of thefts at their school, but the culprit is someone else altogether and by the end of the book, Billie, Layla and Janey are firm friends, the three of them performing a special dance at Billie's mums' wedding. Readers will love Billie's adventures, and her funny, doodle-filled way of sharing them, as much as they love the Dork Diaries or Wimpy Kid stories, and it's great too to see such a warm celebration of diverse family life.
The Accidental Diary of B.U.G. Synopsis
The start of an exciting new series full of Billie's laugh-out-loud observations and doodles!
There is a new girl at Billie's school, and Billie takes it upon herself to show her around, teach her the Biscuit Laws, and remind her that yes, two women can get married (after all, Billie's mums' wedding is the event of the year). But then suspicion sets in. The new girl seems very close to Billie's best friend Layla. And doesn't she know a little too much about the latest big school heist - the theft of Mrs Robinson's purse...?
Totally accessible and absolutely unisex: Billie's voice is silly, truthful and laugh-out-loud funny - her knack for turning the everyday into hilarity is what makes her doodled-up jotter the perfect treat for readers aged 8+.
The Accidental Diary of B.U.G. Reader Reviews
In addition to our Lovereading4Kids expert opinion some of our Reader Review Panel were also lucky enough to read and review this title. You can click here to read the full reviews.
I think this book is funny as it has rules for how to eat biscuits, it also has great illustrations and an interesting plot. Full review
Very interesting and funny diary set book following Billie which you won't be able to put down. Full review
Great diary type book telling the tale of a young girl called bug and her relationships with her friends. A great read! Full review
The Accidental Diary of B.U.G. Press Reviews
A sparky, funny new series perfect for fans of Diary of A Wimpy Kid - Daily Mail
Jen Carney knows how to make kids laugh . . . and I mean totally unreserved roll-on-the-floor belly laugh. Billie Upton Green is a firm favourite in our house - Emma Mylrea, author of Curse of the Dearmad
If you loved this, you might like these...