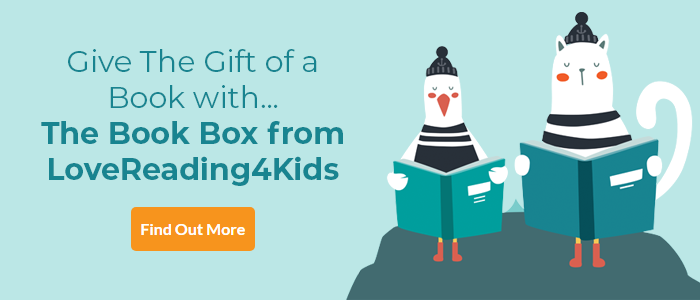 The Incredible Painting of Felix Clousseau Review
A playful and philosophical story about art and how we value it
An unknown painter has the temerity to enter the Grand Contest of Art. At first scorned for the simple realism of his styleand subject matter (not a portrait of the King!) he is crowned the winner when his Duck actually quacks. An overnight sensation, his paintings were in high demand until the realism became a little too real with volcanos erupting, waterfalls gushing over the carpet and a boa constrictor attacking its rich owner in the bath. Clousseau is thrown into jail and all his paintings confiscated except for the one of a guard dog on display in the palace.
One night the dog captures a thief before he could steal the crown. Clousseau is a hero again and he "returns to his painting" – the double meaning of which will absolutely delight young readers when they see the final image. Full of his trademark wit (I love the renowned artist's names: Gaston du Stroganoff, Felicien CaffayOllay and Alphonse LeCamembair) and becoming New York Times Book Review Notable Children's Book of the Year when it was first published in 1988. Once again we are very grateful to Scallywag Press for the first UK publication of this brilliant tale which is on the one hand an absurd and funny tale, but on the other can prompt discussion about art and who decides what is good art, the fickle nature of public opinion and the effects of fame(or notoriety). Fully deserving of its classic status in the US, I am quite sure that this will be highly valued in schools here too.

We've got some great stuff related to this book in our KidsZone.
Head over there and check it out now.
The Incredible Painting of Felix Clousseau Synopsis
Outrageous! the judges cried. Ridiculous! Who would dare enter a portrait of a duck in the Grand Contest of Art?
But when Felix Clousseau's painting quacks, he is hailed as a genius. Suddenly everyone wants a Clousseau masterpiece, and the unknown painter becomes an overnight sensation. That's when the trouble begins. The concept and plot are clever and beautifully constructed with twists and turns, and Jon Agee's trademark wit, humour and sense of the surreal.
A playful examination of what realism in art actually means, and the difference between 2 and 3 dimensional
The Incredible Painting of Felix Clousseau Press Reviews
Truly a book for all ages, it delights the eye, promotes laughter and stimulates the intellect. In short, c'est magnifique Horn Book, Starred review
Praise for The Wall in the Middle of the Book;
One of the most powerful picture books of the year – Scotsman
If you loved this, you might like these...