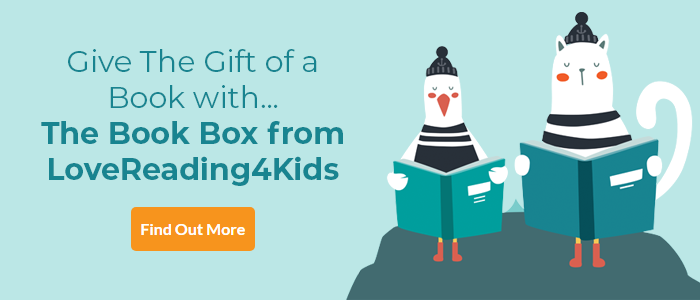 The Way To Impossible Island Review
A satisfying, sensitive Stone Age adventure story
Two children, separated from their families and facing real dangers, connect and against all the odds become close friends in Sophie Kirtley's new adventure story. They should never have met at all – Dara the 21st-century boy and 12-year-old Mothgirl, all the way from the Stone Age. Somehow though they do, and it's testament to the power of Kirtley's storytelling skills that we accept this completely, and feel the truth of their growing friendship too. Mothgirl is fleeing the bullying leader of a neighbouring tribe who has picked her out as future wife for his son, once he's forced her to give up her independence that is, and fit into the role picked out as proper for girls. Dara meanwhile is determined to prove himself and experience the sort of bold adventures that his chronic illness has always prevented. Together they help each other find the strength they need to achieve their dreams, and the courage to make others accept them for who they truly are. Set mostly on a wild, uninhabited island this is rich with a sense of the natural world as well as being an exciting, positive, kids-on-their-own story, and highly recommended.
It is a sequel to Kirtley's equally good debut The Wild Way Home, but can be read as a stand alone.

We've got some great stuff related to this book in our KidsZone.
Head over there and check it out now.
The Way To Impossible Island Synopsis
Born with a serious heart condition, Dara has been waiting for his Big Operation forever, and this summer it's finally going to happen. The moment his heart is fixed he'll row out to the island in the bay all by himself just like he's always dreamed. But when his op is postponed, Dara snaps. When will he get to live his real life?
Maybe the adventures he dreams of are simply impossible.
And then he finds a girl hiding in the boat shed.
She wears animal skins. She has a real live pet wolf. She is, simply, impossible. Could Mothgirl really be from the Stone Age? And what is she seeking on Lathrin Island? As Dara and Mothgirl set out on a wild, windswept sea journey Dara begins to realise that when you stop worrying about what's impossible, you can do anything.
The Way To Impossible Island Press Reviews
Praise for The Wild Way Home;
This thrilling time-slip adventure oozes magic and heart - Bookseller Editor's Choice
So good I read it twice - Hilary McKay, author of The Skylarks' War
I loved this unique quirky story full of heart - Jasbinder Bilan, author of Asha and the Spirit Bird
Delivers in spades. It made me laugh, cry, gasp and turn the pages for one more chapter every time I had to stop - Nizrana Farook, author of The Girl Who Stole an Elephant
If you loved this, you might like these...