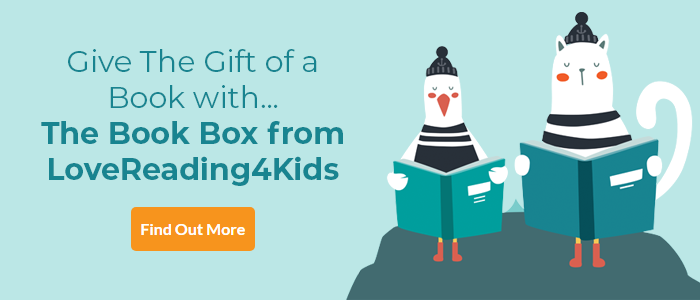 LoveReading View on House of Happy Spirits
Open your eyes to the amazing possibilities of city living
A Children's Book Inspired by Friedensreich Hundertwasser
A girl, her two friends and her parrot watch with curiosity, trepidation and then delight as their neighbourhood is transformed. Who is changing their big, gray, tidy city into a river of colour and pattern? They suspect a 'wizard of the rooftops', and so it is, in a way. The story is inspired by Austrian artist Friedensreich Hundertwasser, pioneer of ecological architecture and creator of the amazing Hundertwasser House in Vienna, which eschews straight lines in favour of the curves and lines we find in nature and trees grow inside rooms. The children in the story find that their favourite tree is protected, valued as much in their new look city as they are. A wave of colour flows through the book and almost seems to spill out of the pages – who wouldn't want to live in – or build – a city like this? Photos and information at the end tell readers all about Hundertwasser and his ideas, and having experienced the brilliance of his vision in picture book form, they will be well and truly open to them. Unusual and original, it's a book to build the mind and open eyes.
Other Info
The Austrian artist Friedensreich Hundertwasser believed that humanity and nature shared a harmonious partnership, a philosophy that he demonstrated with his architectural creations. Filled with colour-saturated illustrations that echo Hundertwasser's bold style, this story introduces young readers to the idea of environmentally conscious and playful architecture.
House of Happy Spirits Synopsis
When construction starts on a new building in Lea's neighbourhood, she fears that her favourite tree will be chopped down. For days she watches anxiously as the tree is covered up and surrounded by bricks. Finally, she learns that the tree has been spared and made the centerpiece of a fantastic new building, where it will live a long and healthy life.
Lucie Vandevelde's joyful drawings convey a kid's-eye view of city life, complete with people, pets, automobiles, and machinery. As the new building emerges, readers will come to learn about some of Hundertwasser's celebrated and offbeat principles--such as the rights of tenants to paint the walls outside of their windows, that trees should be given their own rooms, and that straight lines lead to the downfall of humanity.
A brief biography of Hundertwasser at the end of the book fills readers in on the work of this pioneering artist whose ideas were once radical but are now integrated into many architectural concepts.
If you loved this, you might like these...