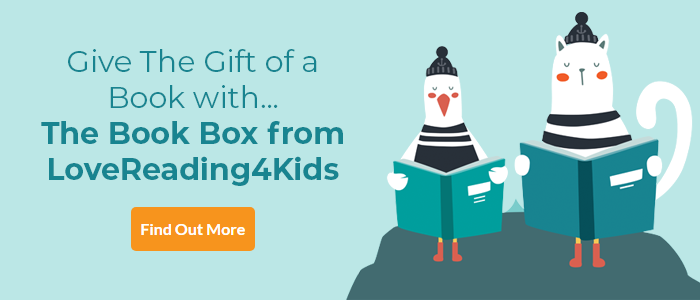 Long Way Down The Graphic Novel Review
Exceptional graphic novel adaptation of a ground-breaking novel-in-verse about gun violence, grief and breaking free
Shortlisted for the CILIP Carnegie Medal 2019, Jason Reynolds's original Long Way Down novel-in-verse (stunningly illustrated by Chris Priestley) has here been adapted into a glorious graphic novel. The story is as gripping and moving as ever, its atmosphere perhaps even more poignant courtesy of Danica Novgorodoff's impactful watercolour illustrations. It's an incredibly poignant story about breaking the cycles of brutal gang culture that will surely now find an even bigger audience.
Two days ago fifteen-year-old Will witnessed the fatal shooting of his big brother. The initial smart of his grief is evoked with characteristic cut-to-the-point lyricism, hauntingly portrayed in a murky, lilac-hued street scene: "When bad things happen, we can usually look up and see the moon, big and bright, shining over us. But when Shawn died, the moon was off." Tragically, Will knows the drill in these situations - no crying, no snitching, take revenge. "The Rules weren't meant to be broken. They were meant for the broken to follow," so Will gets his brother's gun and heads into the elevator to exact revenge on Shawn's murderer. But at each level Will encounters figures from his past, among them his friend Buck who died last year, Dani who was shot in a playground, his Uncle Mark, his father. So many lives lost to violence, and their reappearance causes Will to think; to question his plans and question the rules.
Long Way Down The Graphic Novel Synopsis
The award-winning, bestselling verse novel is now a stunning graphic novel with illustrations by Danica Novgorodoff.
AND THEN THERE WERE SHOTS.
Everybody ran, ducked, hid, tucked themselves tight. Pressed our lips to the pavement and prayed the boom, followed by the buzz of a bullet, didn't meet us. After Will's brother is shot in a gang crime, he knows the next steps. Don't cry. Don't snitch. Get revenge. So he gets in the lift with Shawn's gun, determined to follow The Rules. Only when the lift door opens, Buck walks in, Will's friend who died years ago. And Dani, who was shot years before that. As more people from his past arrive, Will has to ask himself if he really knows what he's doing.
This haunting, lyrical, powerful verse novel will blow you away.
Long Way Down The Graphic Novel Press Reviews
'A masterpiece from beginning to end.' Angie Thomas, author of The Hate U Give
'A heartrending and convincing blank verse narrative.' Sunday Times, Books of the Year
'Astonishing.' Kirkus Reviews
'A tour de force.' Publishers Weekly
'Will attract teenagers who don't consider themselves 'readers'.' The Inis Reading Guide
If you loved this, you might like these...