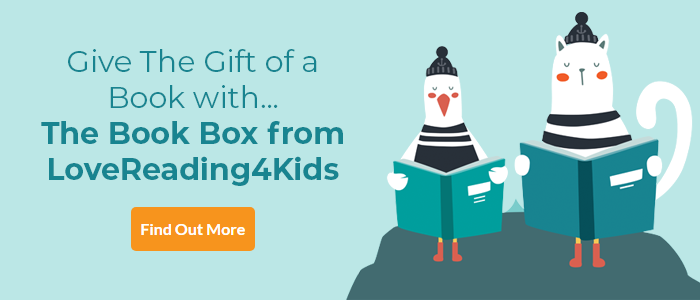 Drawn Across Borders: True Stories of Migration Review
Powerful personal portraits of people on the frontlines of migration
Shortlisted for the Yoto Kate Greenaway Medal 2022 | Longlisted for the Klaus Flugge Prize 2022 |
Written and illustrated by award-winning artist and current affairs specialist George Butler, Drawn Across Borders is a unique empathy-inspiring portrayal of the affecting personal experiences of twelve migrants, covering countries as diverse as Tajikistan, Myanmar, Kenya, Syria and Palestine. It's an honest, awe-inspiring tribute to the featured individuals, a testament to the strength of the human spirit, and a timely reminder that real people lie behind every news story on migrants. Real people with real (and varied) reasons for leaving places they once called home.
Butler frames the book with brilliant clarity: "People move around the world for many reasons. Some migration is voluntary; most is not." The written portraits are deeply personal, framed by the author's experiences on the frontlines of - for example - refugee camps, and based on his conversations with migrants. When combined with the accompanying painterly illustrations, they create a book that draws the heart and eye to a clutch of stories that should be known.
Recommended for readers aged 11 upwards who have an interest in current affairs and history (adults included), this would also make a valuable springboard for discussing migration and global politics in a classroom context.
The LoveReading LitFest invited George to talk about the process of creating his book and the importance of shining a light on to the perils immigrants and refugees face.
The digitally native, all year round, online literature and books festival, with new content released every week is a free-for-all-users festival.
What are you waiting for? Find the events here and sign up to become a member.
Drawn Across Borders: True Stories of Migration Synopsis
A collection of vivid and powerful stories drawn on the front lines of migration by award-winning artist George Butler.
For thousands of years humans have moved around the world, to seek a better life, to flee disaster or to escape war. Migration is a fact of life - but it is hugely misunderstood. In striking and intimate illustrations, award-winning artist George Butler introduces us to the people behind the headlines.
Drawings made on front lines, in refugee camps and on the move vividly capture stories of leaving home, travelling into the unknown and trying to make a new life. These powerful portraits of migration are a timely reminder of the humanity we all share and our universal need to seek safety and a better life. A stunning, illuminating and sensitive look at stories that deserve to be told.
Drawn Across Borders: True Stories of Migration Press Reviews
"This book powerfully shows the raw struggle and heart breaking humanity from some of our world's highest tension spots - all told through art" Bear Grylls, explorer
"The humanity of this artist shines out from every stroke of his brush." Mishal Husain, journalist
Praise for George Butler;
"The Paul Nash of our era. No one has captured in art the destruction and suffering of modern warfare as powerfully as George Butler. With his pen and brush he tells the stories of the suffering of the refugee and the migrant wherever the wars are in this turbulent world. There is terrible beauty in his drawings. He means what he paints, opens our eyes and hearts to the suffering, tells the tale of our fractured humanity, helps us to know more clearly the lives of others caught up in conflict, so that we can begin to mend shattered lives, to give shelter and homes and hope where there is so little" Michael Morpurgo
"The simplicity and power of his pictures pierces all our defences." Justin Welby, Archbishop of Canterbury
"Butler's memorable images show that a closely observed drawing is not just worth a thousand words but hundreds of photographs." A. A. Gill
"While photography is good in what it can reveal; drawing has that ability to have a considered approach of a different kind - simply because it is less instant and more reflective. Stories emerge from such drawings. George Butler is keeping reportage drawing alive." John Vernon Lord
"George Butler combines the curiosity and wanderlust of David Attenborough with the delicacy of brush of Audubon, travelling afar to bring back a subtle evocation of fauna and flora and the people he meets in far-flung places." Georgie Greig, Editor in Chief, Daily Mail
If you loved this, you might like these...