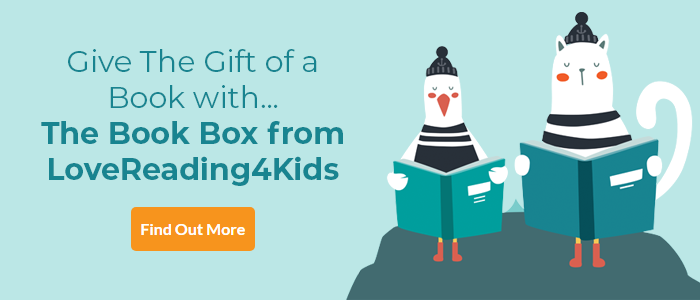 Write Like a Ninja Review
Top of the class grammar guide for young writers
April 2021 Non-Fiction Book of the Month
Designed to support the KS2 National Curriculum, this rich resource will help young writers get to grips with grammar in clear and meaningful ways that will enhance their writing. It's also a handy time-saver for teachers, providing as it does excellent examples that demonstrate grammar in action.
The book really stands out for the author's ability to explain tricky-to-grasp points of grammar through the lens of their purpose. Let's take fronted adverbials as an example. After explaining what they are (words "used for beginning sentences by focussing on location, time, frequency, manner or the degree in which something is happening"), he provides a handy list of examples (nearby, here, in the woods, later, eventually, sadly, full of joy, close to tears) in the context of why they're used: "for helping the reader visualise or sequence what is occurring."
Alongside lucid explanations of key terms, this golden grammar nugget also gleams with great tips on how to make sentences more exciting, with the "Awesome alternatives" chapter serving as a succinct thesaurus. The sections covering themes in more detail are sure to enhance students' vocabulary on specific topics, from the seasons and school, to space and suspense, while the character chapter will be especially helpful for creative writing, with vocabulary lists for the likes of hair, skin, eyes and personal quirks. The layout is top-notch too, with key information clearly boxed, and lively illustrations peppered throughout - full marks for a concise toolkit that will boost writing skills.
Kids interested in exploring their creativity through writing will find inspiration in Joanne Owen's new series, Get Creative.
Write Like a Ninja Synopsis
Fully aligned to the Key Stage 2 National Curriculum, this neat little book allows children to take ownership of their writing. From examples of metaphors, similes and superlatives to verbs, conjunctions and adjectives, this is a book that children can refer to again and again to grow their confidence and gain independence in their writing.
There are suggestions for avoiding commonly-used words, and vocabulary lists for describing specific settings, like haunted houses or cities and villages, as well as characters, technology, food and drink and more.
Written by Andrew Jennings, creator of Vocabulary Ninja and Comprehension Ninja, this book will save teachers' time spent looking for resources and thinking of examples to give to pupils, and empower children to write independently, vary their language and become writing ninjas.
Write Like a Ninja Press Reviews
A super engaging and accessible primer to the fundamentals of language, packed with usable examples, that should be in every classroom. -- Piers Torday - Award-winning children's writer and author of The Last Wild
Write Like a Ninja is a must have book for any young writer that wants to give their writing a kick. I wish that the Vocabulary Ninja was my sensei when I was a child learning how to master the art of writing. -- Jane Considine - Author of The Write Stuff - Transforming the Teaching of Writing
As both a school leader and a parent, I can't recommend this enough to help children transform their writing. Children will certainly find this essential guide both accessible and engaging. -- Jon Tait - Deputy CEO and Director of School Improvement, @TeamTait
I've been looking for something which has high quality vocabulary and writing essentials in one place and I've finally found it! Write Like a Ninja brings together vocabulary in a clear and concise way which will allow the children in my class to find what they need and be creative. -- Maaria Khan - Year 6 Teacher and English Lead, @MissKhan
If you loved this, you might like these...