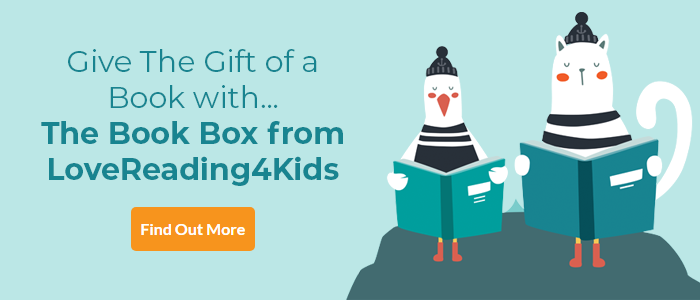 LoveReading View on Moo
An unforgettable story of unexpected friendships and a very special cow
Reena and Luke's lives change forever and in completely unexpected ways when they move from New York City to live in Maine. The surroundings and lifestyle are completely different, but the biggest drivers of change are their encounters with a cow called Zora. Sent by their parents to help Zora's owner Mrs Falala, one of the most doughty and memorable eccentrics in fiction, they are pushed and pummelled (often literally) into becoming proficient cow handlers. There is so much more to learn too, not least about Mrs Falala. The story is told in a blend of poems and prose that is perfect for the story, conjuring up unforgettable images of the characters and the setting. Sharon Creech won the Carnegie Medal for Ruby Holler and Moo is just as original and heart-warming. Congratulations to new independent publisher Guppy Books for bringing it to readers in this country.
Moo Synopsis
When their mum and dad decide to move their family to the country, Reena and Luke aren't quite sure what to expect. They've spent their whole life in the bustling city, so the thought of cool, calm Maine feels akin to moving to another planet.
To help them to adjust to life in the country, the children find themselves assisting their new elderly neighbour, Mrs Falala. At first working with this eccentric old woman and her random collection of animals feels like a punishment – particularly with the stubborn and surly Zora the cow, who seems to like nothing better than winding Reena up. However as the children begin to learn about the responsibility called for when caring for animals, they being to understand that respecting differences can achieve wonderful things.
Touching, tear-jerking and terrific fun, Moo is another stand-out middle-grade novel from the incomparable Sharon Creech. Told in verse, this is a timely story about adjusting to new environments, embracing new adventures and making new (two and four legged!) friends.
Moo Press Reviews
'Touches on themes of loss, friendship, and belonging in this appealing tale…fans of Love That Dog (2001) and Hate That Cat (2010) will find much to love in this story of a girl, a cow, and so much more.'' - Kirkus Reviews
'Creech's spare narrative creates vivid, emotion-packed images of landscapes, characters, and "that wild-eyed heifer," Zora, that will stay with readers.'' - Publishers Weekly
'Creech offers a memorable family story featuring an especially difficult cow... A heartfelt tale that will be embraced by C reech's fans, work well as a classroom readaloud, and find a spot in book groups.' - School Library Journal
If you loved this, you might like these...