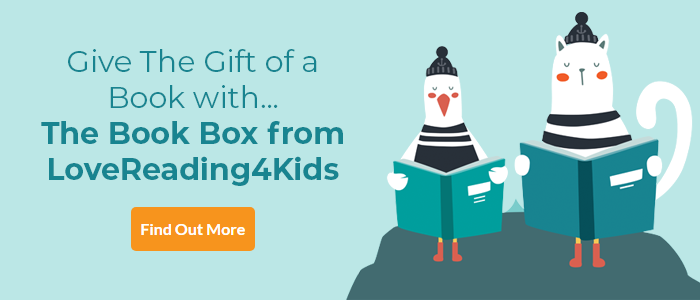 Echo Mountain Review
Enchanting mountain-set adventure suffused in compassion, kindness and seeing beyond the surface
Shortlisted for CILIP Carnegie Medal 2021
Lauren Wolk's Echo Mountain shimmers with timeless lyricism and rhythm. The story sings with empathy and a spirit of bravery. Its world is one young readers will be enraptured by and long to return to, making it perfect for fans of classic Eva Ibbotson novels and contemporary books by Katherine Rundell.
In the wake of The Great Depression, Ellie's fine tailor father and music teacher mother lose work, then their house, "and then the life we'd always known" when they're compelled to leave town for Echo Mountain. While her mother and sister find mountain life especially tough (they "lived in a brew of fear and exhaustion"), Ellie and her father loved the woods, loved the mountain and "what it kindled in me."
Ellie is mystified when her dog returns home with a little wooden lamb attached to its collar, and then more objects appear, including a carving of Ellie herself left in the stump of the tree that almost killed her father. With her family reeling from his accident, Ellie's determination to find a cure leads her to Cate, a skilled healer who's disparaged as a witch, and wild Larkin, her young apprentice. Through Cate, Ellie too learns how to heal, and also how to see beyond appearances, and how to persevere. What a wonderfully immersive read.
Other Info
Lauren's previous books, Wolf Hollow and Beyond The Bright Sea, were both shortlisted for the Carnegie Medal in consecutive years. Wolf Hollow was also shortlisted for the Waterstones Children's Book Prize and was a Newbery Honor book, while Beyond The Bright Sea won the Scott O'Dell Award for historical fiction.
Find the full shortlist for the CILIP Carnegie & Greenaway Medals
Echo Mountain Synopsis
1933. When Ellie and her family lose everything, they flee to Echo Mountain. Ellie runs wild, exploring the mountain's mysteries. But the one she can't solve is who's leaving the gifts for her: tiny wooden carvings of animals and flowers, dotted around the mountain for her to find. Then Ellie's father has a terrible accident. When she sets out to find a cure for him, she discovers Cate, the outcast witch, and Larkin, a wild mountain boy. From them she learns about being a healer, being brave - and how there can be more to a person than first meets the eye.
Echo Mountain follows in the footsteps of Wonder as a book that is perfect for use in schools to teach about the power of kindness, tolerance, perseverance and friendship, and the importance of looking beyond a person's outward appearance.
An unforgettable novel from the award-winning author of Wolf Hollow and Beyond the Bright Sea.
Echo Mountain Press Reviews
Lyrical, timeless . . . A luscious, shivery delight - Kirkus
It is a magical thing to step into a world created by Wolk . . . Captivating - Booklist
Exquisitely layered . . . Powerful - Publishers Weekly
Lyrical and affecting - Wall Street Journal
Historical fiction at its finest - The Horn Book
Evokes the mountain environment in language so lovely that long passages read like a novel in verse . . . Ellie is a deeply appealing character, and her story feels right for this moment. A reader who wants to make a difference will appreciate the way she rolls up her sleeves and gets things done. And surely there has never been a better time to read about healing, of both the body and the heart - New York Times
Soothing and exquisitely written - People
Evocative and touching . . . In this complex, memorable novel, Wolk explores themes of social responsibility, modern versus traditional medicine, biological versus chosen family and more - Bookpage
If you loved this, you might like these...