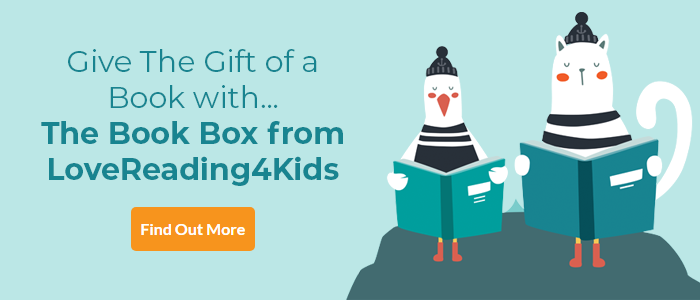 Be a Tree! Review
A beautiful and inspiring story to make us all think like a tree
Filled with breath-taking double-page spreads, this beautiful picture book not only encourages children to stretch, uncurl and spread wide like a tree, it demonstrates how very similar we are (Your skin is bark/protecting what's within), and shows how our good health is mutually dependant. Glowing illustrations depict a variety of trees, viewed from different angles and perspectives, but always centre stage while human beings, often tiny in comparison, walk or play underneath or climb the branches. The text doesn't say it outright – it doesn't need to – but this is a depiction of the world as it should be, one of harmony and community, where we are all reaching for the sun. There's so much to enjoy and so much to wonder at and learn; the final pages feature facts and information about trees, their anatomy as well as what you can do to help them, and instruct readers too on how to be a tree in their community. This is one of those books that makes you see the world differently.
Other Info
A message from the author, Maria Gianferrari;
Though I've always loved trees, especially climbing them as a young girl, my love and admiration for them has deepened considerably since reading Peter Wohlleben's The Hidden Life of Trees. I learned that trees in a forest help protect and care for each other, like family members. Trees with extra sugar share with their neighbours and coordinate their photosynthesis rates so that they can all flourish. There was even a story of how neighbouring trees kept a tree stump alive for hundreds of years by sharing sugar! Trees communicate news—information about insects, droughts, or other dangers—through their intersecting roots, with the help of special fungal networks affectionately called the "wood wide web." Roots and fungi are partners in forest ecosystems, exchanging vital nutrients and learning from their joined neural-like pathways. Immigrant trees, those transplanted and disconnected from their own natural habitat networks, are therefore more vulnerable to damage from insects, droughts, or other threats.
Together, trees help sustain microclimates and ecosystems. They give creatures homes and food—there is nothing better than a shady tree on a hot day. We marvel at their beauty, their ancient elegance. We must do our best to protect them, and we can also learn much as a society from their social system. If we behaved like trees in a forest, by protecting each other and sharing resources of all kinds, the world would be a much better place!
Be a Tree! Synopsis
Stand tall. Stretch your branches to the sun. Be a tree! We are all like trees: our spines, trunks; our skin, bark; our hearts giving us strength and support, like heartwood. We are fueled by air and sun.
And, like humans, trees are social. They talk to spread information; they share food and resources. They shelter and take care of one another. They are stronger together.
In this gorgeous and poetic celebration of one of nature's greatest creations, acclaimed author Maria Gianferrari and illustrator Felicita Sala both compare us to the beauty and majesty of trees-and gently share the ways in which trees can inspire us to be better people.
If you loved this, you might like these...