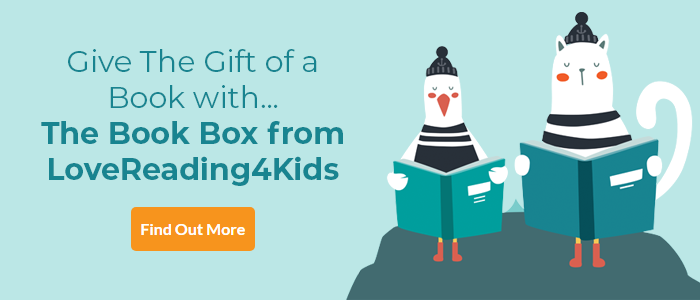 Destination Anywhere Review
Flying free from past trauma through finding true friends and starting afresh
Exploring a 17-year-old's life-affirming reclamation of her life from ruthless bullies, this raw, true-to-life novel confirms Sara Barnard's talent as a writer of immense heart.
After years of horrific bullying, Peyton's life was supposed to have been better at college. It was supposed to herald a fresh start away from school bullies. And - for a while, at least - life did seem to get better. Peyton found a friendship group for the first time in her life, but it's not easy staying true to yourself when you fear you'll lose those hard-found friends. Then a whopping wake-up call comes when her so-called buddies turn out to be anything but that. So, she takes flight to Canada, with only her beloved sketchbook for company.
The novel's smart structure slips from Peyton's present-day Vancouver adventure back to earlier episodes that caused her to flee her old life - the ostracisation, the humiliations, the escalating bullying, her slippage into a reckless social life - and then a mortifying let-down that provides Peyton with a pivotal 'enough is enough' prompt.
The author brilliantly (i.e. painfully) captures the agonies of friendlessness and the excruciating awkwardness of tentative attempts to make mates - so many scenes will have readers squirming in their seats. Then there's the poignant portrayal of how needlessly cruel people can be, heart-cheeringly countered by Peyton's newfound camaraderie in Canada. All of which makes for a thought-provoking, empathy-inducing experience. It'll make you cry too - in a good way.
Destination Anywhere Synopsis
Sometimes you have to leave your life behind to find your place in the world.
After five years at secondary school spent without any friends, Peyton King starts sixth form college determined that things will be different. Whatever happens, she will make friends at any cost. When she finds the friends she's always dreamed of, including an actual boyfriend, she's happier than she's ever been. But when they let her down in the worst way, Peyton is left no better off than when she started. Now Peyton knows the only chance she has of finding happiness is to look for it somewhere else. Her life may feel small, but it doesn't have to be. With nothing but her sketchpad and a backpack, she buys a one-way ticket and gets on a plane. . .
In Destination Anywhere, Sara Barnard explores love, life and friendship in this exquisite tale of the lengths one girl will go to to change her story.
Destination Anywhere Press Reviews
I absolutely loved this coming-of-age story of one lost girl's quest to find herself - The Bookseller, Editor's Choice
Praise for Beautiful Broken Things;
A moving, exhilarating YA novel about teen friendship... any reader who wants warmth, hilarity, vivid highs, lows and heartbreak should grab this book, which proves that feminist doesn't mean humourless and female-focussed doesn't mean lightweight. - Metro
Teenage girls are a mystery - even when you've been one! This tale of three such creatures - Caddy, Rosie and Suzanne - attempts to unravel their secrets and the result is quite something. - Heat Magazine
If you loved Jennifer Niven's 'All the Bright Places' this is a book you need to get your hands on. . . This is a book where you just love the characters, you ache at the complexities of their feelings, you read with baited breath, just wanting what might be impossible, for everything to be ok. - Maximum Pop
This book is exquisite, and exactly what YA needs. I still can't get over how REAL this story was, every single part of it was perfectly realised. It was so sophisticated in how it was written, with beautiful BEAUTIFUL prose . . . I am so excited to see what Sara writes next. This author is one to watch! -- Holly Bourne, author of Am I Normal Yet?
I felt like I was living this book. -- Zoella
If you loved this, you might like these...