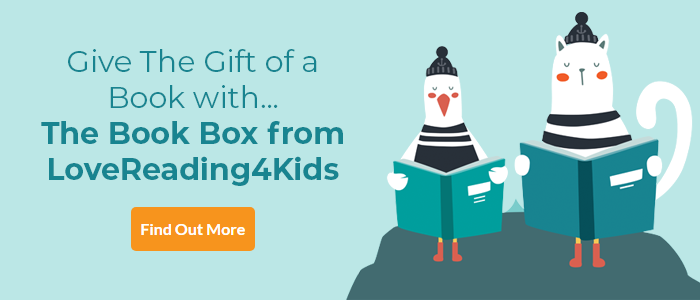 Swim, Shark, Swim! Review
An information book that is both beautiful and inspiring
Information book and poem both, Swim, Shark, Swim takes readers on a journey through the world's oceans in the company of a blacktip reef shark. It begins in the waters off western Australia, where the shark, 'This reef-watcher, jewel-guarder', is urged to 'swim, Shark, SWIM!' to avoid a net. Through a tunnel of bubbles and light he speeds away through his saltwater world, and as readers travel with him, they too are plunged into the different seas, encountering a variety of sharks – tiger sharks, white tips, a tunnel-mouthed basking shark in 'cathedral-cold waters', a great white, 'slicing wolf-eels from forests of kelp/ like the sea's ancient spear.' The language is beautiful and the images are too, both capturing all the quiet of the deep oceans and the power of the sharks that glide through them. As they read, children will discover so much about sharks and come to understand why it is so important that we protect them. A page of Shark Facts at the end provides further information for the curious. An inspiring and very special book.
Other Info
With rich language and enchanting art, Wild Wanderers is a landmark series delivering Space, Technology, Engineering and Maths education from the heart and features fascinating facts about principle species and key topics in order to embed a love of science and the natural world.
Leap, Hare, Leap was nominated for the CILIP Carnegie and Kate Greenaway Medal 2021

We've got some great stuff related to this book in our KidsZone.
Head over there and check it out now.
Swim, Shark, Swim! Synopsis
In response to an announcement in July 2020 that reef sharks, essential to the delicate balance of marine life in their environments, are in danger of extinction, Dom Conlon's latest poetic picture book takes this as its subject to explore and celebrate our oceans and their inhabitants.
The second book in the Wild Wanderers series follows a blacktip reef shark as exploring ocean forests and coastal reefs in search of a home. During the journey, the shark meets a number of different species of shark and other marine animals, including tiger sharks, cape fur seals, basking sharks, lemon sharks, bottlenose dolphins, great white sharks, manta rays and others.
The story is illustrated with amazing images of underwater life by Anastasia Izlesou, who has brilliantly envisioned the life of sharks in oceans around the world. The book has useful facts about the sharks and marine life featured in the story. This poetic adventure is perfect for introducing children to the amazing variety of life in our oceans and the threats they face.
Some of the species included:
• Blacktip reef shark
• Tiger shark
• Humpback whale
• Bottlenose dolphin
• Great white shark
Swim, Shark, Swim! Press Reviews
Reviews for the Wild Wanderers series:
'A poetic journey as we learn more about the mythical beauty of hares at the same time introducing themes of bio-diversity, environment & predators to a younger audience.' Picture Book Blogger
'An artistic, poetic vision of differing habitats and predators, we can find both danger and comfort here.' Fallen Star Stories
If you loved this, you might like these...