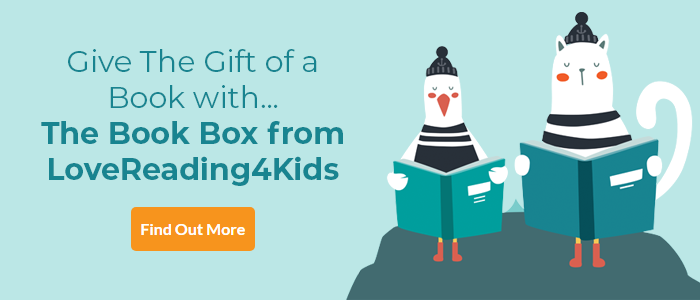 Gaspard's Foxtrot Review
This foxy fantasy is full of good humour and cheer as well as being a wonderful musical celebration
A Julia Eccleshare Pick of the Month May 2021
Gaspard the Fox is back for a third wonderful adventure and this time he takes a trip right across London and finds himself on the stage at a concert in Hyde Park! From his hiding place on a number 38 bus, Gaspard gives a wonderful commentary on the sights he sees. There's the delicious smells of China Town, the bustling crowds of Piccadilly Circus and the beautiful windows of Fortum and Masons. Gaspard loves it all but he can't let himself be distracted as he has to get off the bus with his friends Honey and Finty. He almost misses the stop but gets off just in time to find himself having a starring role in the Proms in the Park! This foxy fantasy is full of good humour and cheer as well as being a wonderful musical celebration.
Other Info
Gaspard's Foxtrot, the orchestral tale composed by Jonathan Dove, is inspired by and features text from the Gaspard's Foxtrot book. The orchestral tale will be touring the UK in 2021, being performed by Philharmonia Orchestra, the Docklands Sinfonia, the Royal Scottish National Orchestra and Royal Liverpool Philharmonic - subject to government restrictions.
Gaspard is based on a real urban fox from north London.
Gaspard has become a social media celebrity, with over 5.5K Twitter followers @GaspardTheFox
his own website, www.gaspardthefox.com
and e-newsletter, 'Fox News'.
------------------------------------------------
Julia Eccleshare's Picks for April 2021
Gaspard's Foxtrot by Zeb Soanes and James Mayhew
The Lightning Catcher by Clare Weze
Harklights by Tim Tilley
A Turtle's View of the Ocean Blue by Catherine Barr
Daddy, Don't Let Go! by Jeanne Willis and Tony Ross
Clock of Stars: The Shadow Moth by Francesca Gibbons and Chris Riddell

We've got some great stuff related to this book in our KidsZone.
Head over there and check it out now.
Gaspard's Foxtrot Synopsis
In this thrilling third adventure from Zeb Soanes and award-winning illustaror James Mayhew, Gaspard's friend Finty the dog and her owner Honey are off to a classical concert in London's Hyde Park. Whilst attempting to return Honey's scarf, the handsomest fox in London suddenly finds himself on a tour through the city aboard the Number 38 bus, passing famous landmarks, including Museum Street, Chinatown, the theatres of the West End before arriving at Hyde Park for the Proms in the Park. Here he finds himself being thrust centre stage and becomes a musical inspiration when a familiar face steps out to lead the orchestra.
Completed with a set of facts about the landmarks Gaspard sees on his journey on the No.38 Red Bus and an illustrated map of the route, Gaspard's Foxtrot is the perfect introduction to some of the delights and history of London and is sure to spark an interest in classical music.
Combined with themes of helping others and the value of friendship, the book is a wonderfully entertaining and educational addition to story time, whether in the classroom or at home.
Gaspard's Foxtrot Press Reviews
Praise for the Gaspard the Fox series:
'A wonderful tale about celebrating difference and triumphing against the odds' Clare Balding
'I loved reading about the adventures of Gaspard the urban fox – surely a prince in disguise? More please.' Francesca Simon, author of the Horrid Henry Series
If you loved this, you might like these...