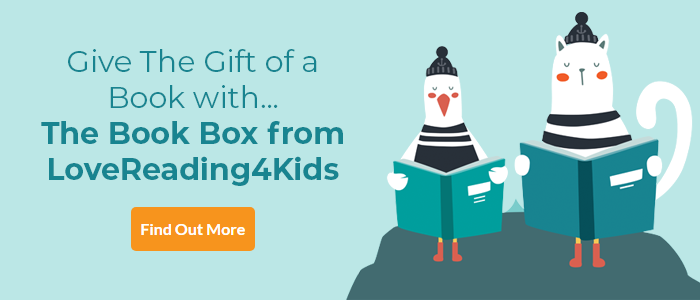 The Summer We Turned Green Review
A refreshingly witty and timely take on the lifestyles versus the environment dilemmas of this generation
July 2021 Book of the Month
Having demonstrated in The Gifted, the Talented and Me a real comic gift for creating believably awkward adolescent males, William Sutcliffe does it again with 13-year-old Luke. His family life has been turned upside down as first his stroppy elder sister and then his father join the climate rebellion activists 'across the road,' squatting in a house scheduled for demolition in a controversial airport extension plan. While poking gentle fun at Nimby's and career protestors alike, there is an underlying core of real science and justified outrage about the environmental crisis for the planet in this hugely enjoyable story. Other serious themes are touched upon in this subtle and deceptively light-hearted narrative. The role of protest, politics and the media, the need for tolerance and understanding of different lifestyles, responsible parenting and the need for us all to stand up for what really matters. Luke learns a lot about himself and his own prejudices when he comes up against Sky – a child born into alternative lifestyles and protest, who yearns for stability and the privilege of attending school. These are both great characters, frequently displaying wisdom and courage that their elders lack. Making serious points while provoking laughter takes real skill and this excellent novel undoubtedly demonstrates that. Highly recommended.
Other Info
William Sutcliffe says, 'When my teenage son began to take part in the school strikes for the climate, I talked to him and his friends about the issue, and was struck by the urgency and passion felt almost universally by young people about this subject. This generation know in their hearts that they will face the consequences of climate change, and they feel this in a visceral way, much more powerfully than the generations that have preceded them.
These conversations made me want to write a book about the energy, zeal and exuberance of the protest movement against climate change – a novel that looks at this issue not through dire and terrifying dystopian warnings, but as a homage to the brave and often eccentric people who are devoting their lives to the fight to save humanity from itself.'
The Summer We Turned Green Synopsis
It's the summer holidays, and thirteen-year-old Luke has just had his life turned upside down. First his older sister Rose moved 'across the road' - where a community of climate rebels are protesting the planned airport expansion - and now his dad's gone too. Dad only went to get Rose back, but he's out there building totem poles out of old furniture and wearing sandals and drinking mead (whatever that is) with the best of them ...
Luke is determined to save his dad, his sister AND his summer. So how does he find himself at the top of a tree refusing to leave until the bulldozers stand down?
A fresh, funny, heartfelt look at this generation's must-win battle: one earth, one chance.
The Summer We Turned Green Press Reviews
Praise for The Gifted, The Talented and Me;
Dangerously funny ... Sutcliffe is gifted and talented. I hope the prizes flood in - Alex O'Connell, The Times Children's Book of the Week
So, so funny and recognisable - I immediately forced it on my 14-year-old - Jenny Colgan, Sunday Times bestselling author
What a wonderful book! It made me chortle, and I never chortle. So, so refreshing and charming and believable. I loved this book - Max Porter, award-winning author of Grief is the Thing with Feathers and Lanny
The Gifted, the Talented and Me made me cry with laughter. A comic novel like this is a gift to the nation, and Will Sutcliffe's teenage Sam, struggling to adapt as his family moves to privileged, pretentious Hampstead and enrols him in a progressive London school is the best book he has written for a decade. He, David Nicholls and Joe Dunthorne are part of a tradition that goes back to PG Wodehouse, and which has never been more needed by readers young and old - Amanda Craig, journalist and author of The Lie of the Land
If you loved this, you might like these...