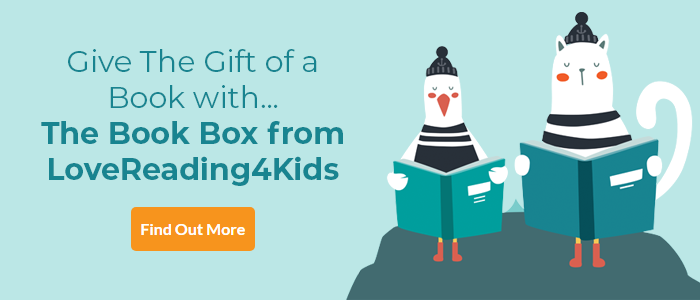 The Cooking Club Detectives Review
Cookery, community and beautiful mum-daughter bonds
Fizzing with friendship and a sense of adventure, while not shirking from (gently) exploring gritty real-life themes (food poverty and online bullying), Ewa Jozefkowicz's The Cooking Club Detectives is perfectly pitched for Primary age pupils who like to get their teeth into mission-driven stories with heart.
Erin and her mum have moved from North London to a new home, where she makes wonderful new friends, but quickly realises the differences between those who have it all and those who have less, such as herself. When Mum loses her job and decides to make a go of her long-held dream to work in her field of passion (cookery), Erin touchingly steps-in by enlisting her new friends to make Mum a cookery blog website, though trolls rear their ugly heads in the comments. At the same time, Erin loves the new Cooking Club she's joined, but the community centre it's held in has been sold, so she and her pals (plus detective dog Sausage) set about finding out who's bought it and - crucially - saving the centre that's so important to the local community.
Pulling together, following your dreams and making a difference - this is a lovely heart-warming story.
The Cooking Club Detectives Synopsis
Skipton House Community Centre may look ramshackle, but it is soon at the heart of Erin's life - especially the cooking club. When the building is suddenly threatened with closure, Erin and her new friends, Tanya, Frixos, and Sam, form The Cooking Club Detectives. Can they, and their four-legged assistant, Sausage, uncover who the mystery culprit is and save Skipton?
The fourth middle-grade book from Waterstones-shortlisted author Ewa Jozefkowicz about family, friendship and self-discovery, touching on themes of food poverty and online bullying.
The Cooking Club Detectives Press Reviews
'A beautifully observed story about the power of food and friendship' -- Fiona Noble, The Bookseller
Praise for Ewa Jozefkowicz:
'Jozefkowicz writes wonderfully about family, friendship and self-discovery' Fiona Noble, The Bookseller
Praise for Girl 38: Finding a Friend:
'A novel which eloquently explores what friendship really means and what sacrifices and acts of courage need to be made when you truly care about someone, regardless of age or time' Just Imagine
'Both here and in her debut (The Mystery of the Colour Thief) Jozefkowicz shows empathy for her young heroines, exploring key themes of friendship, family and finding yourself with compassion and optimism ... Jozefkowicz is definitely a name to watch' The Bookseller, Editor's Pick
'I thoroughly enjoyed Ewa Jozefkowicz's latest novel about family, friendship and listening - to others as well as to the inner voice that both chides and encourages ... The Key to Finding Jack is full of tantalising clues and hidden facts ... A brilliant read and an author to watch!' Alison Brumwell, Chair of CILIP Youth Libraries Group
Praise for The Mystery of the Colour Thief:
'It's a heartwarming story about families, friendships, school, nature, hope and self-confidence' - Huffington Post
If you loved this, you might like these...