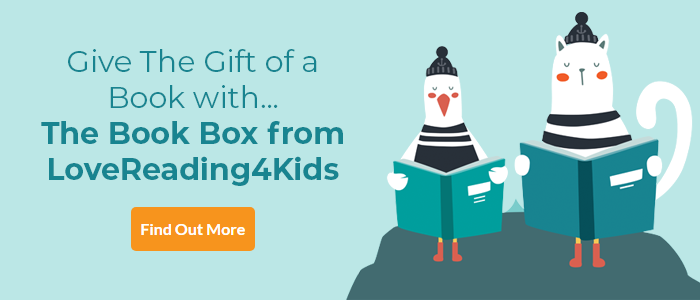 The Hospital Dog Review
Heart-warming rhyming picture book in which Dot the hospital dog brings joy to the children of Wallaby Ward
Inspired by the author's visit to a children's hospital during which she saw first-hand the powerful positive impact visits from dogs can have on young patients, Julia Donaldson's The Hospital Dog will put a wag in the tails of readers young and old, and ease pre-hospital anxiety. It's a soul-warming hug of a book, with classic Donaldson rhymes, and Sara Ogilvie's child-centred illustrations adding yet more characterful energy.
Owned by Rose, a lovely lady "with rings on her fingers and specs on her nose", Dot the dalmatian is a very special canine, for she's the hospital dog on Wallaby Ward. The story follows Dot around her daily round of the ward, during which she allays the fears of newly arrived Bea, entertains bored teenager Gus, "calms down a doctor, cheers up a mummy" and "lets little Tyler play Tickle Dot's Tummy."
Bouncing with Dot's boundless love and energy, this brims with kindness and joy.
Other Info
The Hospital Dog was inspired by a trip Julia Donaldson took to Evelina Children's Hospital in London where she saw firsthand the positive impact a visit from a furry friend can have on children in hospital. Julia and her husband Malcolm, a retired pediatric consultant, met therapy dog Nala and her owner Sandy while on their ward rounds visiting patients. With their longstanding family connection to the NHS and pediatric care, and a love of animals, the Donaldsons were immediately struck by the therapeutic benefits these dogs can bring to children and their families during emotional and stressful times.
The Hospital Dog Synopsis
Here is a dog, a Dalmatian called Dot, Is she quite ordinary? NO, SHE'S NOT! After their breakfast and a swim in the sea, Dot and her owner Rose jump on the bus to the hospital.
Dot loves visiting the children of Wallaby Ward and they're always pleased to see her too; from a crying baby to a bored teenager - a pat, a stroke and a cuddle with Dot cheers everyone up. But the work of the hospital dog doesn't stop there and when one of her patients is in trouble, it's up to Dot to save the day!
The Hospital Dog Press Reviews
The NHS and dogs; each keeps the nation's heart beating. Trust Julia Donaldson, the rhymetastic author . . . to put the two together in a story that barks to our age. [P]aired with the supremely talented Sara Ogilvie . . . whose beautiful, humorous ink drawings match perfectly the bounding words. [T]he rhymes fly, the heart jumps. It's guaranteed to give children and parents the literary equivalent of a giant welcome home wag. -- Alex O'Connell, Children's Book of the Week - The Times
The verse skips along as cheerfully as Dot on her way round Wallaby Ward. -- Imogen Carter - Observer
This is a truly wonderful book. The story is told in rhyming couplets which are delicious to read aloud and share with children. The bright illustrations are full of life, warmth, expression and tiny details that make this a wonderful book to come back to again and again. There's always something new to see! The illustrations are inclusive in terms of ethnicity and disability which make this a brilliant book for all to read. - BookTrust
If you loved this, you might like these...