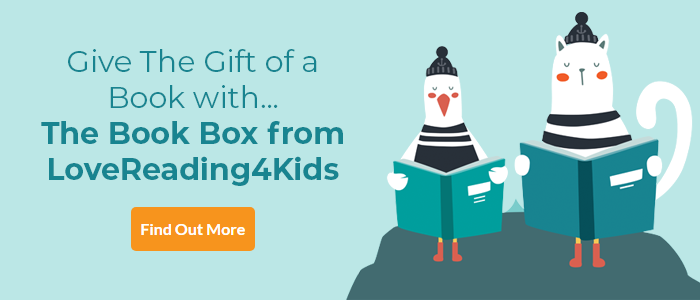 Time to Go to Nursery Review
A perfect resource to share with children and reassure them during what is sometimes a scary transition
The Time to...is a series of clear and well-illustrated books for very young children to share with their parents and carers. The books are inclusive, embracing all elements of society and offer an instructive and supportive resource for those caring for pre-schoolers.
Time to Go to Nursery is a super introduction before that big first day. Often a big first day for adults too. A great book for discussion with fun illustrations involving counting bricks and food. An encouraging and colourful book that would excite and entice a child who might be a little unsure about what nursery involves. It covers everything involved in those first few days, such as meeting people, doing new things and being away from home in a really relaxed and encouraging way provoking discussion and allaying worries.
Other Info
Time To… a brand new series that uses simple, positive language and gorgeous full- colour illustrations to teach children aged 0-5 important personal and social skills. From making friends and sharing, to eating and tidying up, this series will help explore positive behaviour with children in a fun and friendly way.
Featuring practical advice and tips to inspire practitioners, carers and parents, this is a valuable resource for encouraging young children to talk about everyday skills in a context they can relate to.
Time to Go to Nursery Synopsis
This charming book explains what the day will look like, from saying goodbye to parents to meeting other children and learning new things. It shows children what exciting activities might be on offer, like dressing up in fabulous outfits or playing outdoors on tricycles.
Starting nursery can seem like a big step, but with the right support it can be enjoyable for both parents and children. From Early Years consultant and trainer Penny Tassoni MBE comes an encouraging picture book that helps children feel confident about going to nursery, with charming illustrations and an engaging narrative.
With simple-to-read text and delightful full-colour illustrations by Mel Four, Time to Go to Nursery helps children feel confident about going to nursery and reminds them that someone will always be there to help if they're unsure.
Time to Go to Nursery Press Reviews
What a great resource - I need these books in my life. -- Kate Pankhurst - Author of the 'Fantastically Great Women' series
A highly recommended set of books to have in your Early Years setting or on the bookshelf at home. -- Kathy Brodie - Early Years professional, consultant and trainer
With positive language through the books, children will find them fun and likeable with joyful and inclusive illustrations to match. -- Rosalind Millam - Professional Association for Childcare and Early Years
I love these books and can't wait to read them with my two boys! -- Adrian Bethune - Author of 'Wellbeing in the Primary Classroom'
If you loved this, you might like these...