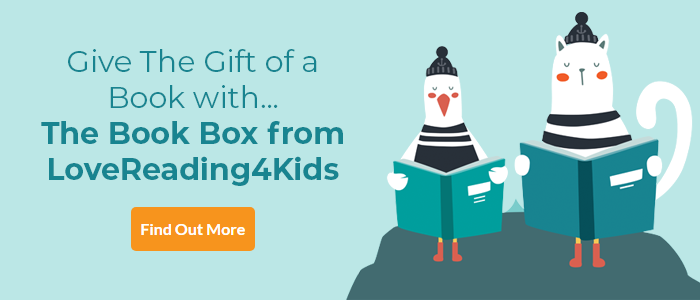 Welcome to Trashland Review
Exciting, eye-opening adventure to stir the conscience
Interest Age 8+ Reading Age 8
Steve Cole's gripping treasure hunt story is even more compelling because it is set in a real place, somewhere most of us have never heard of. Theo lives in the world's biggest e-waste dump, Agbogbloshie in Ghana. The same age as readers, he makes a living sorting through the junk that people like us throw out – mobile phones, old DVD players, Xbox machines – and salvaging scraps of metal that he sells for cash, earning just enough to pay for food but nothing like what he needs to escape. So when Emanuel turns up asking Theo for help to find his big brother's treasure, Theo is in; this could be his chance to escape Trashland. Their search is even more dangerous than Theo expects. Other people are after the hidden treasure too and Emanuel is anything but trustworthy. The story is tense and exciting, and readers will feel they are there with the boys, digging through the broken electronics, choking on the dump's noxious fumes. Things work out well for Theo in the end – it would be too agonising for the readership if they didn't – but readers will be very aware that there are many real life Theos and Emanuels still digging through the rubbish in Trashland.
Particularly suitable for struggling, reluctant and dyslexic readers aged 8+
Other Info
Barrington Stoke is the foremost publisher of dyslexia friendly books and those for reluctant readers. Here on Lovereading4kids we are constantly selecting new titles and refreshing our special dyslexia friendly category.
Click here to view our current selection which is broken down by age range.
Welcome to Trashland Synopsis
A search for treasure reveals the toxic consequences of modern life in this thrilling adventure set against the backdrop of the world's largest e-waste dump.
Theo lives and works in Agbogbloshie in Ghana, a vast dumping ground for the world's broken electronics. He spends his days scouring the trash for scraps of metal to sell for cash, while dreaming of going to school and escaping this harsh life.
The money Theo makes is barely enough to pay for lessons, so when Emmanuel turns up with talk of buried treasure, Theo sees a chance to get out of Trashland. But Emmanuel's presence draws the attention of a local gang, and Theo starts to wonder if his new friend is keeping dangerous secrets ...
Steve Cole explores the toxic impact of e-waste in this thrilling real-world adventure. Following the widely-acclaimed Tin Boy and World Burn Down, Steve Cole returns to environmental fiction with Welcome to Trashland – a gripping real-life inspired tale of a treasure hunt through the world's largest electronic dumping ground. Featuring vivid storytelling and a page turning plot, this hugely topical story highlights the disturbing consequences of our modern-day life and the devastating reality they have created for communities across the world.
Welcome to Trashland Press Reviews
Praise for Tin Boy;
"Vivid and visceral, with nuanced characterisation and evocative descriptions that make a global issue feel deeply personal" CBI
If you loved this, you might like these...