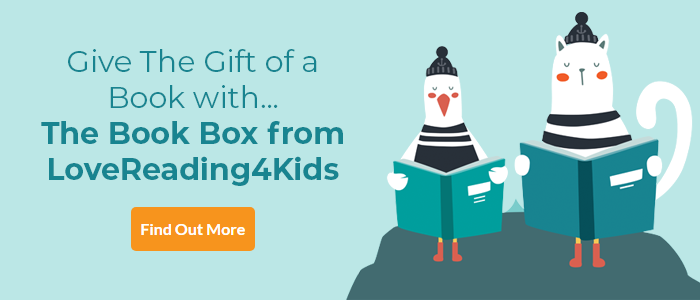 How to Be Brave Review
Resistance, rebellion, resourcefulness and the beauty of being brilliantly eccentric - this rollicking mystery has an abundance of adventure (and baked goods)
August 2021 Book of the Month
"Elizabeth North was one of the bravest and strongest women in the entire world. And I am going to tell you why". Thus readers are introduced to How to Be Brave's captivating story world in a manner that's typical of its whimsical all-knowing narrative style. Adding to this, footnotes written in the amusing authorial voice are used to entertaining effect throughout the rip-roaring ride.
To begin at the beginning, we are matter-of-factly informed that Elizabeth lived a charmed childhood that left to her muse "how much she loved her life. It was a strange thing for a child to think, but Elizabeth North was a strange child who lived a strange life." Tragically, Elizabeth's idyllic days are darkened by the unthinkable - both her parents die and she's sent to The School of the Good Sisters, where an encounter with a rare duck - the Mallardus Amazonica - sets her on a path she will follow through her life.
Skipping forward, we are introduced to Elizabeth's daughter, Calla. Poor due to Elizabeth's struggle to make ends meet as a scientist (and her lackadaisical approach to adulting), mother and daughter are dealt an unexpected hand when Elizabeth is invited to the Amazon to find the Mallardus Amazonica, resulting in Calla being sent to The School of the Good Sisters.
The school's old-fashioned quirks and cast of nuns and pupils are a delight. Edie is an especially fabulous creation - in her French-accented words, she's "excellent at subterfuge and skulduggery". When Calla uncovers shocking secrets, the adventure swells like the Amazon in rainy season. Given that "if there was a problem in Elizabeth's life, Calla solved it," that's exactly what she sets out to do, in this case enlisting the help of her new friends and a Blessing of Nuns. What a marvellously rollicking story of a resourceful togetherness this is.
How to Be Brave Synopsis
Calla's mum has never been normal. She's been known to go out in a lab coat and slippers and often forgets to perform basic tasks because she's been thinking about ducks. When a job offer arrives to study her beloved birds in the Amazon rainforest, Calla knows her mum has to go. Nervously, she agrees to go to boarding school.
She quickly learns that trouble is afoot in this odd convent school. A mean new headmistress is imposing horrible rules and making everyone eat Brussels sprout cake, and the students are itching to revolt. As Calla makes new friends and gets drawn into their rebellious plot, she keeps waiting for her mum to call. She will, won't she?
Exuberantly funny and brimming with heart, How to Be Brave is a riotous celebration of the power of resourceful girls, stories and the right biscuit at the right time.
How to Be Brave Press Reviews
'Ridiculously loveable book alert... hilarious and completely endearing' - Clémentine Beauvais, author of Piglettes
'A rip-roaring boarding school adventure that mixes old fashioned storytelling with a modern-day sensibility, How to Be Brave sees a group of resourceful girls take on a dictatorial headteacher' - Waterstones
'Both the young and the young-at-heart will find delight in the traditional good vs. evil depicted in the form of the most villainous of villains and a host of spunky female characters who are persistent enough to save the day' - School Library Journal
'Expect rebellious nuns, courageous girls and an awful lot of biscuits' - The Bookseller, Ones to Watch
If you loved this, you might like these...
All versions of this book
About Daisy May Johnson
Daisy May Johnson is a writer, researcher, chartered librarian and former A14 Writer in Residence with the University of Cambridge. She blogs about children's literature at Did You Ever Stop To Think, tweets as @chaletfan, and even sends the occasional Tiny Letter. When she's not doing any of that, you'll find her curled up with her favourite school stories, or baking the world's best chocolate brownies.
More About Daisy May Johnson