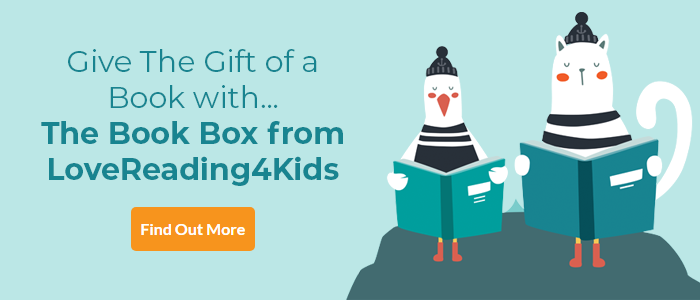 These Unlucky Stars Review
A tender, heartfelt story of a girl who changes her luck
August 2021 Book of the Month
Annie feels the odd one out in her family of three. Creative and accident-prone she's different to her so-practical dad and brother. She misses her mum, who left when Annie was very young, and feels somehow responsible. In fact, Annie feels guilt for lots of things and is convinced that she was born unlucky. It takes practically her whole town to get her to think again, but chiefly it's Gloria, the gorgeously forthright elderly lady Annie finds herself caring for over a summer that brings all sorts of changes. From the author of the excellent Caterpillar Summer, this is another heart-warming, unusual story of self-discovery, distinguished by McDunn's writing and the character of her earnest, sensitive young protagonist. The relationship between Gloria and Anne is particularly finely drawn, while readers will also warm to Gloria's aesthetically challenged dog, Otto.
These Unlucky Stars Synopsis
This novel has all the elements that make for a heart-warming, contemporary middle grade--a relatable narrator to root for, a strong and vibrant voice, a sweet and unexpected friendship, and great cast of characters (including an adorably ugly dog!).
Ever since her mother left a few years ago, Annie has felt like the odd one out in her family. Her dad and brother are practical and organised - they just don't understand the way she thinks, in lines and colour. Everywhere she turns, she feels like an outsider, even at school, so she's been reluctant to get close to anyone.
When a Ding-Dong-Ditch attempt goes wrong, Annie finds herself stuck making amends with Gloria, the eccentric elderly lady she disturbed. As she begins to connect with Gloria and her weird little dog, it becomes clear that Gloria won't be able to live on her own for much longer. But it's this brief and important friendship that gives Annie the confidence to let people in, and see how rich life can be when you decide to make your own luck and chart your own path to happiness.
These Unlucky Stars Press Reviews
Praise for Caterpillar Summer;
McDunn offers a warmhearted, nuanced look at a slightly lonely child. . . . genuine and engaging. . . . Heartfelt and appealing. - Kirkus Reviews
An engaging, honest book--I love Cat, and you will, too! - Kimberly Brubaker Bradley, Newbery Honor-winning author of The War That Saved My Life
I could almost smell the ocean air as I read Gillian McDunn's Caterpillar Summer. What a beautiful story of family, forgiveness, life on an island, and growing up. - Kate Messner, author of Breakout
An engrossing, heartwarming, beautifully written debut about building and rebuilding family ties. - Kirkus Reviews, starred review
McDunn's poignant, gratifying debut about friendship and family encourages both empathy and hope. - Publishers Weekly, starred review
Fans of the books Rules by Cynthia Lord and Mockingbird by Kathryn Erskine will enjoy this well-written book about the struggles of a fractured family. - School Library Connection
Readers will find Cat to be an admirable and fully credible heroine . . . and the idyllic island setting makes for a wistful summer escape. - BCCB
A sweet summer story that middle grade readers will appreciate. - School Library Journal
If you loved this, you might like these...