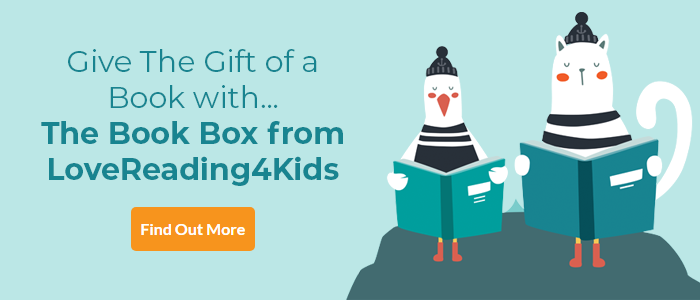 Oliver's Lollipop Review
This story is lollipop-delicious
A trip to the zoo is full of amazing experiences and unforgettable sights, but birthday boy Oliver nearly misses them all. His attention if fixed on the beautiful lollipop he asks for at the gate and all he can think about from then on is how delicious it will be. He's so absorbed with his lollipop that he hardly notices the wonderful animals, though his little brother Louis does, and even turns down a ride on the carousel in case he drops it. When the lollipop is stolen by a cheeky giraffe though, Louis is able to comfort Oliver and, more than that, open his eyes to all he's been missing, simply by whispering, 'Look'. Oliver's tears dry up as he sees instead the toucan, the flamingos and the lions. The book delivers its message about living in the moment elegantly, text and illustrations both equally vibrant. This is a picture book to remember.
Oliver's Lollipop Synopsis
Learn to live in the moment with Oliver and his little brother Louis!
Oliver gets the most amazing lollipop on his birthday trip to the zoo, and it's all he can think about. There are lions, pandas and toucans, and Oliver sees none of them.
But when he loses his lollipop, it's down to his little brother Louis to help him realise there's much more to enjoy if he can just live in the moment.
Oliver's Lollipop Press Reviews
Vivid, bright paintings illuminate the well-told narrative centering a child's singular fixation, disappointment, and family warmth. - Kirkus Reviews
Simple yet evocative... A gentle, well-paced reminder to live in the moment. - Publishers Weekly
Landazabal's gouache and watercolor art is striking, depicting both the sights at the zoo and the lollipop in dazzlingly vibrant hues ... leading to this readaloud's heartwarming message: it's easy to be distracted by the anticipation of something that doesn't come to fruition, and there's great healing in a hug and some brotherly love. - BCCB
If you loved this, you might like these...