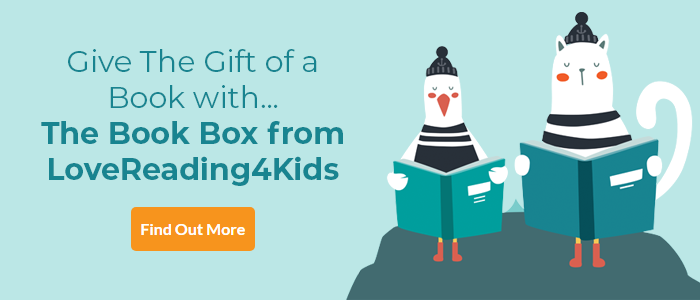 Mason Mooney: Paranormal Investigator Review
Spooky, kooky blast of graphic novel brilliance
July 2021 Graphic Novel of the Month | Shortlisted for the Excelsior Award White 9+ KS2
Seaerra Miller's Mason Mooney Paranormal Investigator sets out its witty, spooky stall in the amusing introduction: "what you are about to read is a tale so twisted, it'll knock you out of your socks and on to your bum. It's got a bloody heart, a haunted house, D-list celebs and it all takes place in the terrifying town of Grimbrook." And what follows is exactly that - a rollercoaster romp of supernatural adventure and struggles to overcome sceptics, witches, ghosts and grumps as Mason Mooney, Paranormal Investigator, attempts to uncover the secrets of Grimbrook's most haunted house.
With a glorious colour palette that put me in mind of Scooby Doo and Hanna Barbera classics, this is at once smart and wacky, spooky and silly - an immersive joy for 7+ year-olds seeking laughs and scares of the quirkier variety.
Mason Mooney: Paranormal Investigator Synopsis
A spooky, ghost-filled and hilarious adventure awaits when you dive into the mysterious world of Mason Mooney!
Join paranormal investigator Mason Mooney as he tackles ghosts, witches and grumpy teenagers to prove once and for all who the REAL talent in the world of paranormal creatures. If anyone can figure out what's going on in Grimbrook's most haunted house - it's him. And no one else. But with an evil curse looming over him and the house's inhabitants, can Mason finally prove to the Paranormal Society that he's the best around - or is he a bit out of his depth?
Packed with evil curses, haunted houses, quirky characters and a town full of unexplained phenomena, Seaerra Miller's new series of illustrated comic-picture books are sure to be a hit with kids who love twisted tales and action-packed, mysterious stories.
Mason Mooney: Paranormal Investigator Press Reviews
'Mason Mooney: Paranormal Investigator series is a fun romp that takes the much mined story seam of young adventurers toying with the supernatural and spins it off into its own quirkily eccentric direction.' - Andy Oliver, Broken Frontier
If you loved this, you might like these...