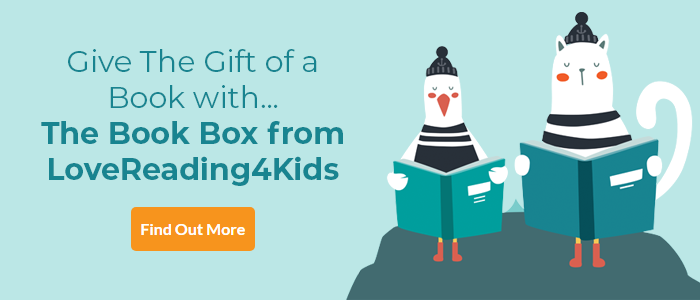 The Hound of the Baskervilles Review
The classic Sherlock Holmes story, cleverly adapted for young readers
The Sherlock Holmes classic is adapted into a version for young readers here and in a way that catches all the intrigue, drama and atmosphere of the original. Short though it is, all the details and clues are there – the legend of the terrifying hound, the mystery of the stolen boots, the strange lights flashing across the moor at night. Doctor Watson's narrative is as vigorous as it is in Conan Doyle's novels, his no-nonsense attitude heightening the thrill of the various spooky goings-on, and Holmes is the same enigmatic figure too. Black and white illustrations punctuate the story nicely and this is both an excellent introduction to these timeless stories and enthralling reading in its own right. Publisher Sweet Cherry have adapted lots more of the Sherlock Holmes stories for young readers which is great, as having read this they will undoubtedly be hungry for more.
The Hound of the Baskervilles Synopsis
An illustrated adaptation of Sir Arthur Conan Doyle's classic Sherlock Holmes mystery - at an easy-to-read level for readers of all ages!
Also includes a QR code for the free audiobook!
I shall now reveal the truth of the legend behind the hound of the Baskervilles ...
No Baskerville should ever cross the moor at night. With a deadly phantom hound on the loose and a mysterious man living on the moor, Devon is a dangerous place to be. But Holmes and Watson must put their fears aside.
The country's favourite crime-fighting duo need to unravel the strange case of Sir Charles Baskerville's murder before his nephew meets the same fate.
The Hound of the Baskervilles Press Reviews
The Hound of the Baskerville is a pretty good head start in the world of Sherlock Holmes. I really loved the way Stephanie Baudet has written it without losing the mysterious essence of Holmes. And the illustrations work by Arianna Bellucci was portrayed in a funny and creative manner. -- Nan S., Reviewer
The Hound of the Baskerville was a really enjoyable read. The plot was interesting and didn't feel dumbed down (though obviously it was simplified). I think Stephanie Baudet has done an excellent job of adapting this story, and the fun illustrations by Adrianna Bellucci really bring it to life. I particularly like the way Holmes and Watson are portrayed. -- Roberta R., Reviewer
The Hound of the Baskerville is great book which I think introduces children (8-12 years) to the work of a classic author and they get to meet the world's most famous detective. -- Emma C., Reviewer
If you loved this, you might like these...