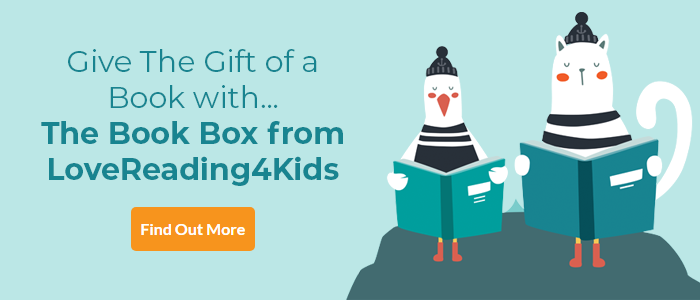 Mega Robo Bros: Power Up Review
Mega enjoyable comic strip robot adventures
August 2021 Graphic Novel of the Month
Alex and Freddy are brothers – constantly bickering, often fighting, but thick as thieves. Perfectly normal except for one thing: adopted by a normal family, Alex and Freddy are robots, the most powerful robots on earth in fact, at least when their mum and dad let them. You might have come across them in the Phoenix comic, this book presents one complete adventure – and what an adventure it is! Robot attacks are taking place and Alex is recruited to join the RAID task force (that's Robotics Analysis, Intelligence and Defence). Freddy is furious that he's not allowed to join too, but as the younger brother he's deemed too immature. It all finishes with a terrific showdown against the brothers' arch-enemy robot, when Freddy finally gets to play his part. Really exciting, really funny, really well drawn, this is mega-good reading.
Other Info
Previously published as Mega Robo Bros but now reformatted in a longer, chunkier package with brand new content, Power Up is perfect for fans of Cherub and Skulduggery Pleasant.
Find out more about Neill Cameron, his books and his passion for comics on our Guest Editor channel here.

We've got some great stuff related to this book in our KidsZone.
Head over there and check it out now.
Mega Robo Bros: Power Up Synopsis
This amazing book republishes MEGA ROBO BROS, fully remastered and adapted into a new chunky format, with lots of extra bonus content!
School and superpowers, family arguments and flying tube trains, and rocketpowered sibling rivalry . . . it's all jam-packed into the exhilarating Power Up! Alex and Freddy are just like regular brothers: they squabble. They try to avoid getting in trouble with their mum and dad. But they're superhero robots, with epic problems as well as normal ones, and when danger strikes Alex and Freddy might be the only chance to save the day! The sinister Robot 23 has plans to rule over the whole country, and Alex and Freddy are on a mission to make sure his evil dreams don't come true . . .
Mega Robo Bros: Power Up Press Reviews
Praise for Mega Robo Bros:
'Immensely smart, fun and nuanced' Kirkus starred review
'Unmissable excitement for kids of all ages and vintage... a true must-have' Comics Review
'Exudes energy and excitement... funny, compelling and a celebration of diversity' BookTrust
If you loved this, you might like these...