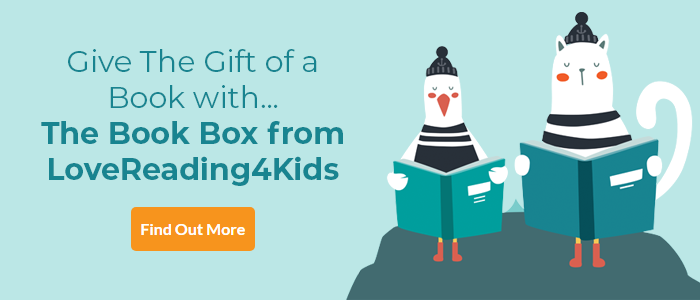 Skin Taker Review
Eighth epic story of Stone Age survival and spirit magic in the 2nd gen Wolf Brother series
Michelle Paver has done it again in the eighth book in her epic, emotional Chronicles of Ancient Darkness Stone Age series that began with Wolf Brother. Skin Taker reels with a rollercoaster sense of adventure, shadowy atmosphere and an infectious spirit of survival as Torak, Renn and Wolf must find new ways to exist during the midwinter Dark Time, when new dangers are awoken and devastation looms.
Torak remains the brave, brash protagonist readers have long known and admired, yet his character has been deftly developed too, and he's here presented with fierce challenges - and responses - that befit his experiences. Though its setting is aeons ago, and though Torak's world is suffused in otherworldly spirit magic, Paver has a remarkable skill for making her stories richly relatable. The emotional dilemmas and relationships have resonance; the detail and atmosphere of the natural world are truly tangible, and what an exhilarating immersion in the wild this offers adventure-seeking readers.
Read a Q&A with Michelle Paver about Viper's Daughter, as she returned to the Wolf Brother series after over a decade.
Other Info
A message from Michelle Paver;
Dear Reader,
Five years ago, when I was first thinking of writing more Wolf Brother books, I got the idea of a catastrophe devastating Torak's world. Of course I had no inkling that by the time I came to write Skin Taker, our own world would be in lockdown, battling the threat of Covid-19.
Skin Taker begins with a bang. A meteorite strikes the Forest, plunging Torak's world into chaos. As the clans struggle to survive, they face the same choice we do today: do they turn on each other, or work together?
As with all the Wolf Brother books, I wanted to make readers feel they're living the adventure with Torak, Renn and Wolf. So to make Skin Taker real, I went to north Norway in the midwinter darkness, and tracked grizzly bears in Alaska. To get the feel of being lost underground, I crawled through caves 200 feet deep.
I'm enormously proud of Skin Taker, I really hope you enjoy it!
December 2020
----------------------------------------
The Chronicles of Ancient Darkness
Skin Taker Synopsis
Run wild with Wolf Brother in a Stone Age world we all want to be a part of with million-copy-selling author, Michelle Paver.
Danger, magic and non-stop adventure await Torak, Renn and Wolf. The Clans will be tested as never before, as they battle to find ways to survive and thrive in their beloved Forest.
In the Dark Time of midwinter, disaster strikes the Forest. Chaos rules. Bears woken from their dens prowl the shadowy valleys. Desperate clans battle for survival. Only demons thrive. With their world in turmoil, Torak, Renn and Wolf are tested as never before. And as a new evil haunts the devastated land, Torak must risk his sanity, his life and even his souls to save everything he loves...
Skin Taker carries you back to the Stone Age, to nature, drawing you deeper into an astonishing environment and adventure which began with Wolf Brother and has captivated millions of readers.
Skin Taker Press Reviews
'Top-class storytelling in the eighth book in the stormingly good Wolf Brother series' - Fiona Noble, The Bookseller
'Seeing the world through the eyes of ancient hunter-gatherers is made effortless by incredible language and spectacular world-building by Michelle Paver, and readers will quickly be drawn into lives full of myth and mage craft. An outstanding fantasy adventure that is complex, exciting and absolutely unputdownable' - BookTrust
'Paver writes with flair to thrust you deep into the heart of the forest; narratives from clans, bears and wolves provide an immersive read' - ReadingZone
'The eighth and penultimate book in the Wolf Brother series and a compelling standalone, Skin Taker, is a story of survival, despite the capricious nature and fragility of Stone Age life' - Armadillo Magazine
'Once again, Michelle Paver's writing instantly immerses the reader in Torak's world, her meticulous research adding layers of detail and atmosphere ... The characterisation is as strong as ever, making the reader instantly invested in their lives and the choices each has to make on their journey ... Another outstanding story, Skin Taker, like its fellows, deserves more than one reading to truly appreciate the detail and care with which it has been written. I cannot wait for the final instalment' - ReadingZone
'I am completely in love with this world and reading any of the books in this series just puts an instant smile on my face. The author's writing style makes the smallest detail so fascinating and I could happily just read pages and pages about the characters' way of life ... An excellent series, so I would recommend it to readers aged 10+ who enjoy fantasy books involving legends, ancient magic, animals and adventure' - Toppsta
'Such an excellent book set in the stone age! My favourite character is Torak because he seems so mysterious' - Toppsta
'Another masterpiece: powerful, riveting, and breath-taking' - Toppsta
'This can easily be read as a standalone novel, so skilful is the storytelling ... Paver powerfully presents a worldview that's magical but never primitive' - Financial Times
'This book gives the real meaning of friendship, love, teamwork and diligence, making you happy and sad at all the right times ... I was thoroughly engrossed throughout this adventure and I felt as if I was living every moment with the clans. I enjoyed seeing the situation from different characters' viewpoints' - First News (Lexie, aged 10)
If you loved this, you might like these...