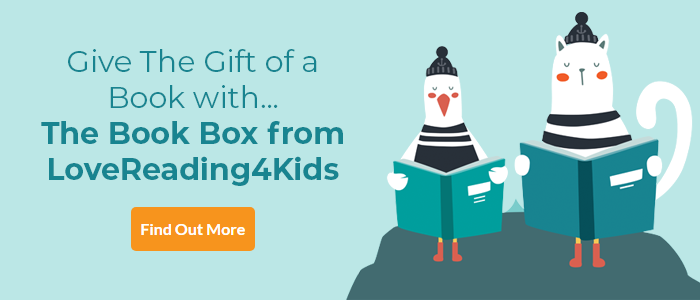 Wings of Icarus: A Bloomsbury Reader Review
A gripping retelling of the classic Greek myth
Book Band: Brown- (Ideal for ages 7+)
This is a lovely retelling of a famous myth. It tells the story of Icarus and his father who are prisoners on the island of Crete. Although it is set in Ancient Greece, the relationship and obvious love of the father and son shine through in quite a modern way.
Both characters have their frustrations over their plight, yet they are both sensitive to the feelings of the other. It is a good adventure story where the two characters deal with setbacks in their quest for freedom – their attempts at boat building and their construction of the birds' wings.
Unlike many books for young children there is a sad ending which somehow makes it more poignant. There are lots of things to discuss in this book with some useful questions in the 'quiz time' at the back.
I think the book would also benefit from a simple map to show where Crete is and also a guide to how to pronounce the characters names. Daedalus and Pasiphae are challenging for the adult too! A super book and a great introduction into Greek Mythology
Other Info
The Bloomsbury Readers series is packed with brilliant books to get children reading independently in Key Stage 2, with book-banded stories by award-winning authors like double Carnegie Medal winner Geraldine McCaughrean and Waterstones Prize winner Patrice Lawrence covering a wide range of genres and topics.
With charming illustrations, ideas for discussion points and online guided reading notes written by the Centre for Literacy in Primary Education (CLPE), this series is ideal for reading both in the classroom and at home.
Wings of Icarus: A Bloomsbury Reader Synopsis
Daedalus can see how much his impulsive, restless son Icarus longs to escape their island prison. When his cunning plan to get them across the sea fails, Daedalus comes up with an even more dangerous invention: wings to take them to the skies.
This accessible retelling of the renowned Greek myth has appealing black-and-white illustrations by Bee Willey and is perfect for children who are developing as readers.
Wings of Icarus: A Bloomsbury Reader Press Reviews
'Patrice Lawrence, Tony Bradman, Margaret Mahy [...] any list that brings together such a quality line up of authors is going to be welcomed.' - Books for Keeps on the series Book Band: Brown Ideal for ages 7+
If you loved this, you might like these...