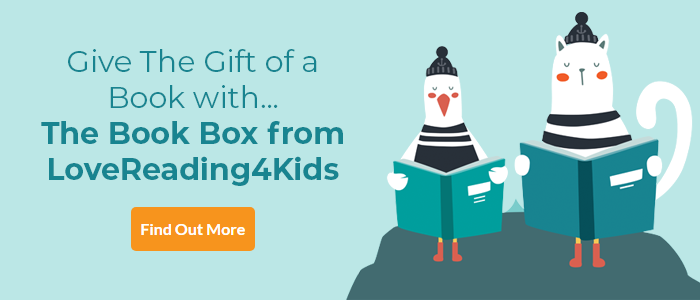 Yapping Away: Poems by Joshua Seigal Review
Poems to make you laugh, poems you'll want to share
September 2021 Book of the Month
The opening poem in Joshua Seigal's sparkling new collection invites readers to 'fill the world with words', and he does a very good job of doing just that in poems that represent his audience's world perfectly. Here are poems about classrooms, playtime, grandparents, chocolate biscuits – all just right to read aloud and deliciously easy to remember. There are poems that deliver jokes, poems that play with sense and their shape, poems that sneak in deeper meanings too as they describe familiar emotions. One thing is for certain, everyone will find a favourite in this collection, a poem they'll want to read to someone else. It ends with a selection of Seigal's tips for children on writing poetry and I think lots of readers will be inspired to add their own poems to the world as a result.

We've got some great stuff related to this book in our KidsZone.
Head over there and check it out now.
Yapping Away: Poems by Joshua Seigal Synopsis
Discover the eight steps for having a successful tantrum, and why you should NEVER attend a Teddy Bear's Picnic (you have been warned).
Packed full of fun illustrations by Sarah Horne, and covering a range of imaginative topics, Yapping Away is the perfect follow-up to Joshua Seigal's prize-winning collection I Bet I Can Make You Laugh.
Ideal for children as young as 3 to read with adults, or for children aged 5-7 to read by themselves.
Joshua Seigal, winner of the 2020 Laugh Out Loud Book Awards, brings his raucous humour, creativity and wit to another brilliant collection of poems. Ideal for fans of Michael Rosen, this book will delight all young readers and fans of funny books
Yapping Away: Poems by Joshua Seigal Press Reviews
Praise for I Don't Like Poetry;
If ... you still think, 'I don't like poetry,' this might be the collection for you: Joshua Seigal's very imaginative and wonderful collection. - The Times
When you read this book, the windows will burp and the grass will turn blue. That's how magic these poems are. - Michael Rosen
This is a great collection of genuinely funny poems and they're refreshingly original for older primary kids, reflecting their lives and interests. - BookTrust
If you loved this, you might like these...