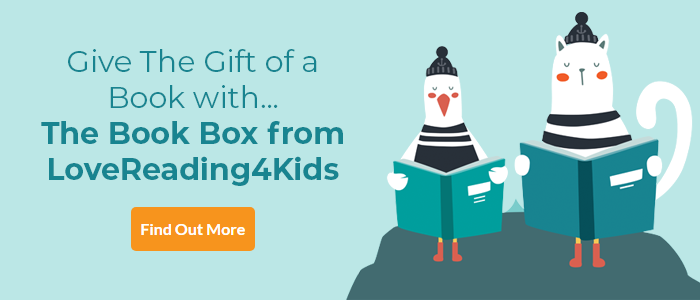 Star Cat Review
Super comic-strip space adventures are out of this world!
It's a space adventure, Jim, but not as we know it! Climb aboard the Star Cat, half-spaceship, half-cat, as it travels the infinite void of space. There you'll meet its well-meaning if frequently malfunctioning crew: Captain Spaceington, Science Officer PLIXX, Pilot and Robot One. They patrol the galaxy fuelled by ice-cream and ever-ready (almost anyway) to save the universe, especially from arch enemy, the four-cornered fiend Dark Rectangle. This chunky collection brings together six of these brilliant stories, first published in the Phoenix Comic, and each one is guaranteed to have you on the edge of your seat one minute, rolling on the floor laughing the next. Space adventures don't come more comic than this, and comic strip adventures don't come better than Star Cat.
Other Info
Star Cat won the Young People's Comic Award at the 2015 British Comic Awards.
From the pages of the super-popular weekly children's comic The Phoenix comes Star Cat! Anarchic, fast-paced and just plain daft, Star Cat sits perfectly alongside books by Dav Pilkey and Jamie Smart. First published as a graphic novel in 2014, this new edition has been completely redrawn to fit the remastered, chunky format, and includes brand new how-to-draw pages.
Star Cat Synopsis
In the deepest depths of space, there is only one crew brave enough to take on the universe's most dangerous villains... Unfortunately, they weren't available for this book, so you'll have to make do with the crew of the... STAR CAT!
Join Captain Spaceington and his team as they blunder across the universe getting into all sorts of hilarious hi-jinks and escapades as Captain Spaceington tries to prove that he is worthy of the Bravest Captain Medal. Space has never been this silly!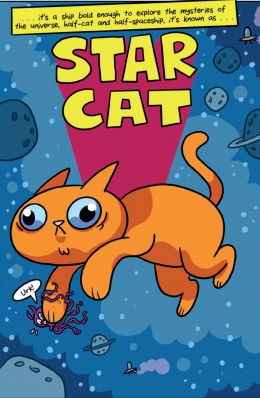 Star Cat, first published in the Phoenix Comic, has now available as a paperback comic-strip space adventure that is out of this world! We have FIVE copies to give away to our lucky readers. Enter below - good luck!
Star Cat Press Reviews
Praise for Phoenix Presents books;
'Superbly engaging graphic novel compilations' Comics Review
'Funny, compelling and a celebration of diversity' BookTrust
'You can see why kids love it' Cartoonist Club of Great Britain
If you loved this, you might like these...
All versions of this book
About James Turner & Yasmin Sheikh
James Turner is an illustrator, cartoonist and comic writer. His works The Super Animal Adventure Squad and Star Cat have been published in The David Fickling Comic and The Phoenix respectively, and he also created the webcomic The Unfeasible Adventures of Beaver and Steve. Follow James on twitter - @eruditebaboon Yasmin Sheikh (pictured above) is an artist from the Netherlands. She has a passion for world building and comics, and designs characters for animation, video games and online/print comics. Yasmin also works with ceramics and textiles, and her work has been displayed in shows and exhibits worldwide. ...
More About James Turner & Yasmin Sheikh