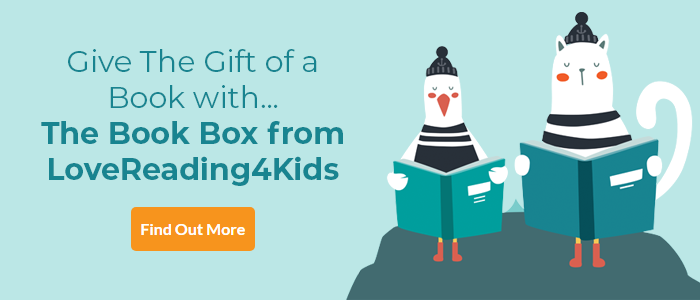 Mega Robo Bros: Double Threat Review
Rip-roaring superhero robot adventures meets modern London life in cool comic book form
September 2021 Graphic Novel of the Month
A smart, satisfying re-formatting and expansion of Mega Robo Rumble, Mega Robo Bros Double Threat will have comic fans on the edge of their seats while nodding with knowing grins on their faces. Award-winning Neill Cameron has an undeniable abundance of talent for creating rambunctious, reader-centred super hero adventures that grip, engage and entertain reluctant readers as much as committed fans of standard form novels and committed comic book lovers.
Take two brothers, Alex and Freddy - superhero robot brothers, no less, who work as secret agents for a government operation that seeks to protect the world from attacks at the hands of alien robots. As Alex experiences something of an identity crisis ("Everyone always just sort of assumed I was a boy, but am I? Can Robots have babies? And if so, how?"), London is besieged by a new threat in the form of a massive drill-bot.
Alongside reeling with high-stakes adventure, Double Threat is also fabulously inclusive, with messages of empathy, fabulous female characters, and incisive, witty deconstructions of gender stereotypes. If that's not enough, it also boasts a whole lot of hilarious one-liners ("I can see your butt") and relatable homelife scenarios - even superhero Mega Robo Bros have trouble finding their shoes from time to time.
Other Info
This awesome book republishes MEGA ROBO RUMBLE, fully remastered and adapted into a new chunky format, with lots of extra bonus content!
Mega Robo Bros: Double Threat Synopsis
The dynamic Double Threat is bursting with excitement and empathy, perfect for reluctant readers and story lovers alike.
Previously published as Mega Robo Rumble but now reformatted in a longer, chunkier package with brand new content, Double Threat is perfect for fans of Cherub and Skulduggery Pleasant.
Alex and Freddy are brothers. Superhero robot brothers! When duty calls, they're agents of R.A.I.D., an elite government unit that protects the world from robotic attacks. Now they're facing new and terrifying threats: a giant drill-bot is destroying London. And as if that's not enough to deal with, Freddy has somehow become an Internet celebrity, which is exactly what Alex doesn't need right now . . .
Big explosions, family drama and two brothers saving the day – again. It's all part of being a Mega Robo Bro!
Mega Robo Bros: Double Threat Press Reviews
Praise for Mega Robo Bros:
'One of the best kids' comics around' Comicon
'Amazing' L.D. Lapinski
'Immensely smart, fun and nuanced' Kirkus starred review
'Unmissable excitement for kids of all ages and vintage... a true must-have' Comics Review
'Exudes energy and excitement...funny, compelling and a celebration of diversity' BookTrust