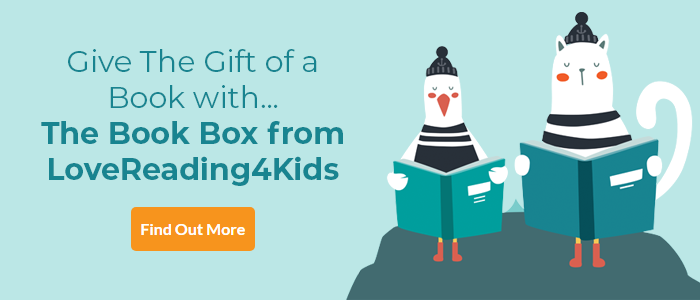 Roar Like a Lion Review
Learn from the animals and live your best life
October 2021 Book of the Month
A guide to being the best – and happiest – person you can possibly be, this book takes a highly original approach and advises readers to learn lessons from animals. Author Carlie Sorosiak has gathered lots of examples of animal behaviour that demonstrate the importance of being yourself, of being brave, finding friends, being resilient. These range from meerkats who stop bullying and stand up for one another to wombats who shared their burrows with other animals during Australia's bushfires.
A particularly effective example is that of a racoon stuck in a storm drain for hours before eventually being released – the moral: all this will pass. It's quirky, absorbing and enticingly do-able while Sorosiak's cheerful, positive approach sets the perfect tone. Full of warmth and wisdom, this is a book to recommend to stressed young people.
Roar Like a Lion Synopsis
Can a wombat offer us life lessons on kindness? Can we possibly learn bravery from the meekest of hedgehogs? The answers to these questions and many others can be found in the pages of this remarkable, beautifully-illustrated book, as we look to the natural world to show us humans the way.
Roar Like a Lion is full of advice from the animal kingdom, from the plucky platypus to the welcoming wombat, the perceptive pigeon to the cheerful chimpanzee. Carlie's writing is effortlessly engaging and inspiring, and Katie's stylish colour illustrations complete a stunning package that can make a real difference in children's lives. Roar Like a Lion sparkles with wit, wisdom and warmth.
Roar Like a Lion Reader Reviews
In addition to our Lovereading4Kids expert opinion some of our Reader Review Panel were also lucky enough to read and review this title. You can click here to read the full reviews.
Roar Like a Lion is the perfect book to help children find their happiness and to reflect on their lives. I would recommend it to any KS2 child! Full review
Roar like a lion helps children to understand and recognise their feelings and emotions and helps show you ways to deal with them. It has helped me think of ways to improve my confidence. It helps you look at life in a positive way. Full review
Roar like a lion gives lots of examples of how animals can teach us to be kind and happy and have a good life. It has given me lots of examples on how to be like an animal and have fun. Full review
Roar Like a Lion Press Reviews
'Inspirational, uplifting and an utter delight. Roar Like a Lion will give pleasure and confidence to all animals who read it, both young and old. A great family book to read together.' M.G. Leonard, author of Beetle Boy
'Full of heart, wisdom and humour... packed full of inspiration' Hannah Gold, author of The Last Bear
'Incredibly sweet and funny... so gentle, so generous, so kind and calming' Ross Montgomery, author of The Midnight Guardians
If you loved this, you might like these...