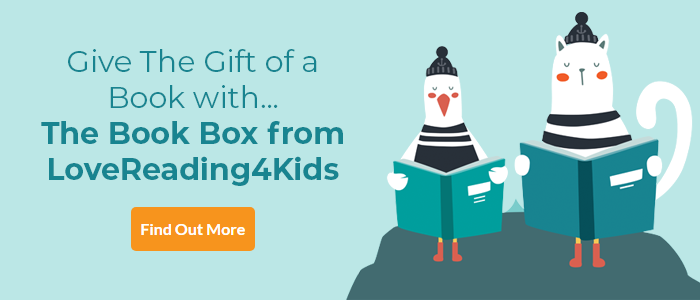 Kay's Marvellous Medicine Review
Another brilliantly funny and highly educative medical guide from bestselling doctor and stand-up comedian
Following the enormous success of Kay's Anatomy, this is another tour-de force of informational writing. Children will be rolling around with laughter at all the gags, including a scribbled commentary from Great Aunt Prunella, who does not approve of the author's obsession with farting and poo, and the hilarious comic strips and copious illustrations from the talented Mr Paker. But don't be fooled – they will be learning an enormous amount about how humans came to understand the workings of the human body and how to fix it when it went wrong.
Kay obviously relishes the ridiculous theories that abounded from ancient times through to relatively recent history and the frankly bizarre and terrifying treatments that were developed, as well as having a sincere respect for the pioneers who took the science forward. There is a great Doctorography section at the end to remind readers of all the stories they have read in the course of chapters which look at different parts of the body as well as individual sections on Surgery, Infections and Genetics. Each chapter ends with a look at the Future and Adam's Answers where he explains facts and fallacies too good to miss out! The pioneers of medicine generally have a little feature Five Facts and A Lie about them, so the author is actively encouraging critical reading as he does with True or Poo fact boxes about some familiar misconceptions. He is also at pains to highlight the women who, despite being banned from medicine throughout most of its history nevertheless managed to innovate and discover.
In a hugely enjoyable, page-turning read, this librarian particularly enjoyed he fact that the excellent index also contained jokes. Do see if you can spot them!
Other Info
Chosen as a recommended read by our Guest Editor, Konnie Huq, April 2021; This book is brilliantly funny and educational too. It taught me loads I didn't know about the history of medicine and all its disgusting mistakes. It had me laughing out loud. Did you know collecting finger nails could make you extremely rich in the olden days, if you wanna know why, get the book!
Kay's Marvellous Medicine Synopsis
The brand-new, hilarious book from bestselling, record-breaking author Adam Kay.
The olden days were pretty fun if you liked wearing chainmail or chopping people's heads off but there was one TINY LITTLE problem back then . . . doctors didn't have the slightest clue about how our bodies worked. It's time to find out why Ancient Egyptians thought the brain was just a useless load of old stuffing that might as well be chucked in the bin, why teachers forced their pupils to smoke cigarettes, why hairdressers would cut off their customers' legs, and why people used to get paid for farting. (Unfortunately that's no longer a thing - sorry.)
You'll get answers to questions like: Why did patients gargle with wee? How did a doctor save people's lives using a washing machine, a can of beans and some old sausages? What was the great stink? (No, it's not what doctors call your bum.)
If you're sure you're ready, then pop a peg on your nose (there was a lot of stinky pus back then), pull on your wellies (there was a lot of poo there too), wash your hands (because they certainly didn't) and explore this gross and gruesome history of the human body!
Kay's Marvellous Medicine Press Reviews
Praise for Kay's Anatomy:
'An enjoyably gross look at the human body. Hours of gruesome fun guaranteed' i
'Like listening to a teacher who makes pupils fall about' Sunday Times
'Totally brilliant!' Jacqueline Wilson
'Fun and informative' Malorie Blackman
'Very funny - this exciting book is bound to inspire the next generation of medics' Sunday Express
If you loved this, you might like these...