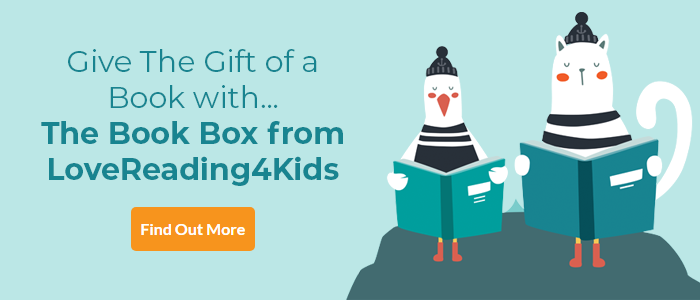 Kay's Anatomy Review
Hugely entertaining and hugely informative guide to everything you ever wanted to know about the human body
Longlisted for the UKLA Book Awards 2022 Information Books 3-14
This is an information text that will be read with great pleasure and is actually as unputdownable as a novel. It is very apparent that the multimillion-copy selling author and medical doctor has never grown out of his gleeful fascination with the human machine and has a real knack for presenting complex facts both clearly and concisely while making the reader laugh out loud. Similarly, the illustrations by Henry Parker combine accurate explanatory diagrams and zany amusing cartoons, often on the same page. Much of the humour is, of course, derived from the more disgusting aspects of the internal and external body and to making fun of the complicated language and terminology doctors and scientists use, but nonetheless using and explaining all those terms.
Indeed the book concludes with a brilliantly educative glossary (and even the jokes are indexed!) A running gag is Clive and the 'naming committee' responsible for naming body parts, as is the continued references to the author's dog Pippin, but always in a way which enhances an explanation or a description and develops understanding. Chapters cover all the organs and systems of the body as well as reproduction, life and death and germs (including COVID-19) and include Kay's Kwestions (another running gag about needing a replacement Q on his keyboard) and True or Poo sections which answer the sort of questions inquisitive children will be dying to ask and expose the myths, misinformation and old wives tales that you might have heard. He does not shrink from difficult topics or giving unpopular advice – junk food, smoking and drinking really are bad for you and washing your hands properly is important.
Kay's Anatomy Synopsis
Discover all the weird and wonderful things that go on inside your body with Dr Adam Kay.
Covers key stage 2 / 3 human biology syllabus (in a slightly repulsive way).
Do you ever think about your body and how it all works? Like really properly think about it? The human body is extraordinary and fascinating and, well . . . pretty weird. Yours is weird, mine is weird, your maths teacher's is even weirder. This book is going to tell you what's actually going on in there, and answer the really important questions, like: Are bogeys safe to eat? Look, if your nose is going to all that effort of creating a snack, the least we can do is check out its nutritional value. (Yes, they're safe. Chew away!) And how much of your life will you spend on the toilet? About a year - so bring a good book. (I recommend this one.)
So sit back, relax, put on some rubber gloves, and let a doctor take you on a poo (and puke) filled tour of your insides.
Welcome to Kay's Anatomy*.
*a fancy word for your body. See, you're learning already.
Kay's Anatomy Press Reviews
[An] enjoyably gross look at the human body. Hours of gruesome fun guaranteed. - i
...it is like listening to a teacher who makes pupils fall about - The Sunday Times
Kay's Anatomy is totally brilliant - it's ultra child-friendly and chatty, and any young reader will learn a great deal about the body as they chuckle through each chapter. - Jacqueline Wilson
Perfect for days of home-schooling! - South Wales Echo
It's fun and informative and just the sort of book I would've loved as a child. And I loved the True or Poo sections! - Malorie Blackman
If only this funny and informative book had been around when I was too embarrassed to teach my kids about bodily functions - David Baddiel
Hilarious and fascinating! I wish Adam had been my biology teacher - Konnie Huq
Packed with anatomical facts - and very funny - this exciting book is bound to inspire the next generation of medics - Sunday Express
This is brilliant. I'm not jealous that I didn't write it at all. No, not one little bit. - Dr Ranj Singh
Much funnier and more informative and more gross than Gray's Anatomy... I highly recommend for anyone - Dr Xand van Tulleken
If you loved this, you might like these...