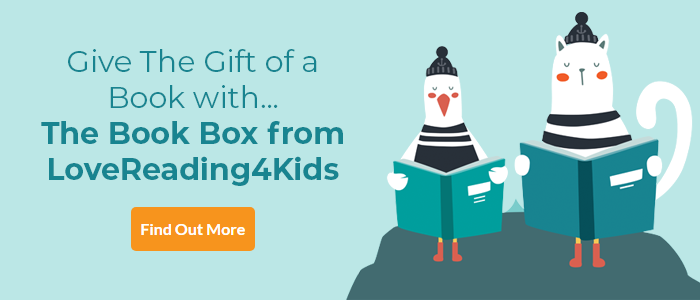 The False Rose Review
Award winning author and translator create another amazing adventure!
This is the third book in the many adventures of Sally Jones and the Chief abord their beloved steam ship – the Hudson Queen. This volume is set mainly on land, though, but with sea and canal-going journeys, too.
When The Chief and Sally Jones find a unique and very valuable pearl necklace with a beautiful rose charm on it, they set off to restore the necklace to the person it was intended for – one Rose. Their journey takes them to Glasgow – and to a particularly awful set of gangsters, thieves, and rogues – who hold Sally Jones hostage as The Chief is forced to take a sailing boat to waters just off the USA – carrying illicit whisky!
Sally must use all her strength and character to stay safe, knowing The Chief will return and must be able to find her again. Sally the ape is a wonderful character – full of compassion and empathy – counterpointing the awfulness of many of the heartless human villains. The tale takes us to many well drawn locations – from Lisbon to Glasgow, Shetland and even the pearl industry in the South Seas.
A book like this is a rare treat for readers a flowing style underlines how beautifully it is written and translated, full of compassion, humour, and adventure. There are beautiful, coloured end papers, drawn by the author, as well as detailed chapter heads and full-page illustrations at the start of each section of the story. A gallery of the characters portraits starts the book – and we are immediately intrigued as to how all they all fit together!
A thoroughly enjoyable read – recommended for fans of the slightly unusual.
The False Rose Synopsis
When Sally Jones and The Chief discover a curious rose-shaped necklace hidden onboard their beloved Hudson Queen, it's the start of another perilous adventure for the seafaring gorilla and her faithful friend.
Determined to get to the bottom of the mystery, they set sail for Glasgow, but there fall into the clutches of one of the city's most ruthless gangs, commanded by a fearsome smuggler queen who will stop at nothing to snatch the necklace for herself. Held prisoner hundreds of miles from friendship and safety, Sally Jones must use all her strength, determination and compassion to escape and unravel the mysterious story of the False Rose - a twisting tale leading all the way from Lisbon to Shetland and the South Seas.
The False Rose Press Reviews
'Hold the frontpage: our favourite ape is back! This adventure tests our nerves, but rest assured that Sally's loving kindness and gentle nature will see her through' - Julia Golding, author of The Diamond of Drury Lane
'This is old fashioned storytelling in the finest tradition. I was transported to Sally Jones's world of sea ports and sailors and gangsters and I couldn't have enough. Every word was an utter delight' - Nizrana Farook
'The follow-up to Wegelius' immersive children's masterpiece The Murderer's Ape finds the redoutable gorilla Sally Jones on the trail of Glaswegian jewel smugglers in an enthralling adventure sweeping from Shetland to Lisbon and beyond' - Waterstones
'Charming, immersive and highly original. Expect a beautiful jacketed hardback with full-colour endpapers featuring the author's own gorgeously detailed blackand- white illustrations' - The Bookseller, Editor's Choice
Praise for The Murderer's Ape - .
'I don't know when I last read a book with such pure and unalloyed pleasure. It's ingenious, it's moving, it's charming, it's beautiful, it's exciting, and most importantly the characters are people I feel I know like old friends. I thank Jakob Wegelius wholeheartedly for giving me several hours of joy' - Philip Pullman
'Sally Jones is now my favourite heroine in recent Children's books. Move over King Kong, there's a new great ape in town. Charming, moving, and page-turning - what's not to like about this very original novel?? You gor-really got to read this!' - Julia Golding, author of 'The Diamond of Drury Lane'
'Does not disappoint... this extraordinary book acquires a passport full of stamps as it masterfully juggles skulduggery and malaria, accordion-making and aeronautics, fado and pastries, police corruption and at least two love stories... a rare treat; a book you want to thrust into the hands of children and adults alike' - Observer, Children's Books of the Year
'Evocative... original and old-fashioned in its storytelling... A story to lose yourself in' - Nicolette Jones
If you loved this, you might like these...