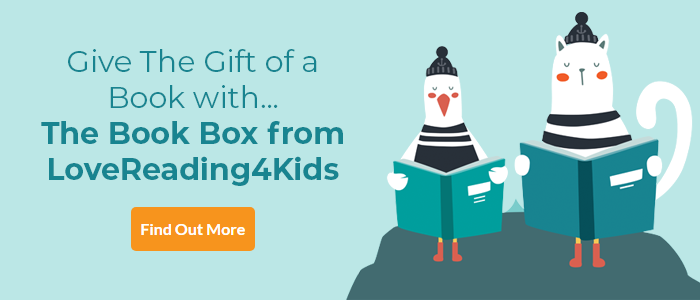 Rita Wants a Witch Review
A big-hearted story about a little girl who re-thinks what she wants
This first book in a new series about a little girl with a big imagination invites discussion of big themes (peer pressure, doing the right thing, being considerate of others) through a fun and freeing child-centred story. Writer Márie Zepf has a real knack for wry, warm-hearted humour, while illustrator, Mr Ando, delivers boldly energetic visuals readers will delight in.
Rita wants a witch - of that she is 100% sure, for a witch would never tell her to go to bed, or tidy her room. A witch would never tell her to wash up, or do her homework. But then, as Rita imagines how a witch could, for example, turn her teacher into a frog, she begins to worry that her witchy dream might have a few problems. What if the witch scared her friends away, or didn't know what to do if Rita fell ill? "A witch could ruin everything," Rita realises, and so she changes her mind. What she really wants is her mum - a mum who sometimes dresses up as a witch! This satisfying full-circle story with a twist is great to read aloud, with every page inviting interaction and discussion.
Other Info
On her books Máire said, 'Rita is a little girl with VERY big ideas. She has lots of adventures coming up in which she dreams up fantastical solutions to ordinary problems, often with hilarious results! Each book is based around a different character and centres on a new theme. There will be robots and dragons, ninjas, genies and a fairy godmother who will help her explore notions from fairness and order to the genderisation of clothing and emotional regulation.'
Rita Wants a Witch Synopsis
A spooky tale about motherly love perfect for use in nurseries and reception classes, Rita wants a Witch is the perfect way to initiate conversations with children about their caregivers and the things they do for them, as well as being an ideal story to discuss autumn and Halloween activities, including pumpkin picking and carving, getting dressed up and going trick-or-treating.
In this story Rita decides she wants a witch to join her family, a witch who will make fun potions with her, help her deal with bullies and teachers and, the best bit, won't make Rita do her chores or her homework! But Rita soon realises that life with a witch is not all it's cracked up to be and what she really wants is her mum.
Rita wants a Witch also touches upon peer pressure and the importance of having a moral compass.
If you loved this, you might like these...