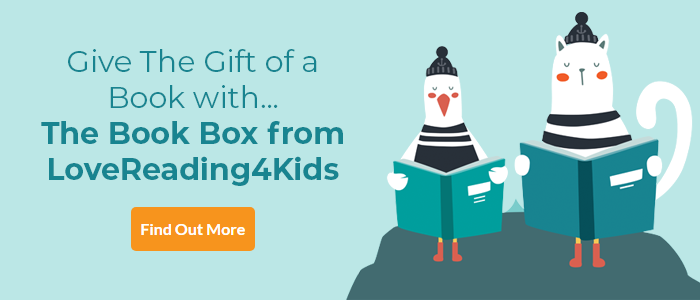 Maggie Sparks and the Monster Baby Review
Step into the magical world of Maggie Sparks: the mischievous little witch who turns every day into an adventure
This is the story of Maggie Sparks, a feisty little witch who is not thrilled with the arrival of a new baby brother. Her new little brother Arthur seems to be the centre of her parents' world, and in her eyes she feels unloved. With the help of her pet chameleon Bat, and an understanding grandfather, she tries to deal with the issue in her own way.
This is a lovely little story, dealing with the common issue of jealousy when a new baby arrives in a family. There are many picture books dealing with this issue, but it is unusual and refreshing to have a 'story' book written with a positive message for all those older siblings!
It is written with both humour and understanding. Maggie's references to her distaste for her mother 'swapping a big tummy for a baby,' to how she is far happier when the new baby is in its cage (cot.)
Bat the chameleon is a loyal pet and manages to change colour not to match its surroundings but to match her moods.
The whole family are witches, with the ability to cast magic spells, but none of them seem very able and various mishaps ensue as a result. Happily, all is resolved and peace reigns.
The book moves at a good pace for young children, with short, well-paced sentences and lots of DINGS, POPS and YUMS, combined with expressive illustrations by Esther Hernando to encourage the child to read this book enthusiastically and for general enjoyment.
Other Info
About the Maggie Sparks series: Step into the magical world of Maggie Sparks: the mischievous little witch who turns every day into an adventure. Join Maggie as she learns how to tackle school, make friends and most confusing of all: understand her emotions - when she's not facing dragons and meeting aliens, that is! Perfect to bridge the gap between Isadora Moon and Amelia Fang for young readers aged 5+.
Cecilia Bennett, Sweet Cherry's Managing Editor, said: "We love the humour Steve brings to Maggie's magical adventures, which happen in the real world and involve everyday situations that readers will be very familiar with. Like Maggie, children around the age of 5-7 experience a lot of emotions that they haven't worked out how to express yet so they're sure to relate to Maggie, who always uses her magic as a shortcut to try and fix things!"
And the author, Steve Smallman added: "I can't wait to introduce the world to Maggie Sparks! She's a little witch with a big personality, a slightly strange best friend, a pet chameleon and an annoyingly cute baby brother. I've had such fun writing about Maggie's magical misadventures, and I hope my readers enjoy them, too!"
Maggie Sparks and the Monster Baby Synopsis
Maggie Sparks does NOT want a baby brother! Especially not one who is noisy, smelly and gets ALL the attention. The good thing is, Maggie's a witch. A super powerful, super smart, super talented witch ... who sometimes gets her spells wrong. But that won't stop her finding a way to win back her mum and dad from the evil monster baby. Especially when she's got Bat, her pet chameleon, to help. All she needs is a little magic ...
If you loved this, you might like these...