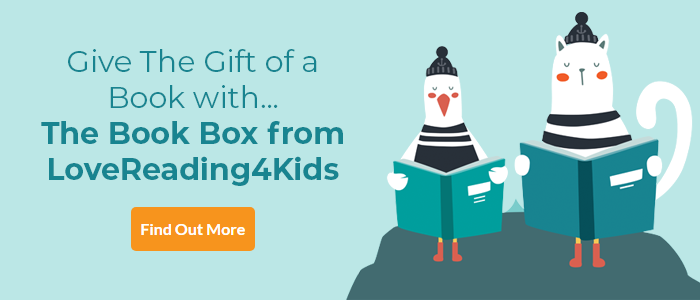 Anisha, Accidental Detective: Show Stoppers Review
This super series is lots of fun and a must-read for junior detectives
Anisha the accidental detective and her friends Milo and Mindy are back in another lively adventure. Their school has been selected to put on a musical as part of a national competition – it will be about Albert Einstein – and it's Anisha's year who'll be performing. Milo and Mindy get star parts, Anisha is happy to work as assistant director helping their lovely, if somewhat superstitious drama teacher Miss Jive. When rehearsals are interrupted by a series of accidents, Miss Jive puts it down to bad luck, but Anisha suspects there's more to it: could someone be deliberately sabotaging the show? As ever, the story is full of humour with Anisha's lovely family making frequent appearances and contributing to the fun. The Famous Five would admire Anisha's detecting skills (and envy her for the wonderful spreads Granny Jas creates), but this is a fresh and thoroughly modern adventure with a wonderfully engaging set of characters. Emma McCann's black and white illustrations add to the overall liveliness of the telling and this series is a must-read for all young would-be detectives.

We've got some great stuff related to this book in our KidsZone.
Head over there and check it out now.
Anisha, Accidental Detective: Show Stoppers Synopsis
JUST ONE WEEK UNTIL SHOWTIME! I'm SO busy - our class is putting on a musical, and we only have ONE WEEK before curtain up. And, as it's nearly DIWALI, Granny Jas is cooking non-stop, and Auntie Bindi is determined to BRING THE BLING. I'm leaving the theatrics to Milo, but as the director's assistant I have LOADS to do...especially now everything is going WRONG. Even Molly the cat is forgetting her cues! Miss Jive believes the show is CURSED, but I think someone is trying to STOP THE SHOW!
Time for me, ANISHA, ACCIDENTAL DETECTIVE, to step into the spotlight!
It's almost curtain's up for the class musical, and as the director's assistant Anisha's life is getting chaotic. As if that wasn't enough, it's almost Diwali, which means Granny Jas is cooking non-stop and Aunti Bindi is determed to bring the bling. But everything seems to be going wrong! Even Molly the cat is forgetting her cues. Miss Jove believes the show is cursed, but could it be something more sinister? Is someone trying to stop the show? The show must go on, so Anisha takes on her latest hilarious detective case.
Anisha, Accidental Detective: Show Stoppers Press Reviews
Praise for the Anisha Accidental Detective series;
"Perfect for younger detectives. So funny and clever and sweet." Robin Stevens
"A fabulously funny mystery" The Sunday Express
"Irresistible humour" The Guardian, Children's Books of the Year
"Exhilirating romp" The Daily Mail
"The story surfs along on a wave of excitable prose" The Financial Times
"Spending time with Anisha's British Indian family is chaotic, loud, and great fun" BookTrust
"Young crime lovers will snap up Serena Patel's lively Anisha, Accidental Detective" The Observer
If you loved this, you might like these...