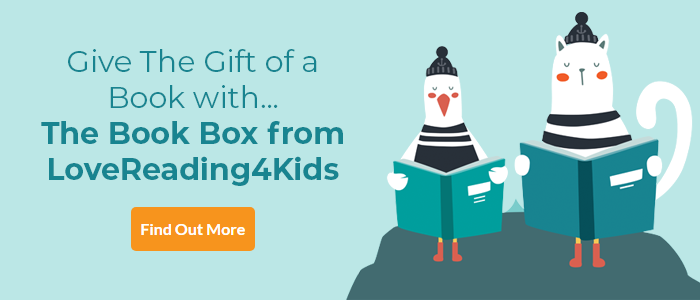 Escape to the River Sea Review
Captivating historical adventure revisits the world of Eva Ibbotson in great style
Writing a sequel to a much-loved book that has deservedly achieved 'classic' status is no mean feat, but Emma Carroll has risen to the task masterfully. While it is a delight to meet again characters such as among others, Maia, Finn, Miss Minton and Clovis, this is a unique story with its own distinctive voice. It is such a relief that there has been no attempt to pastiche the voice or style of Ibbotson. Carroll is esteemed in her own right as an author of gripping historical adventures, and this is no exception.
The central character, Rosa, escaped from Vienna (a nice link to Ibbotson's birthplace) on the Kindertransport and spent the war years at the dilapidated West Country mansion house owned by Sir Clovis and Lady Prue, surrounded by the girls from an evacuated London school and the animals from the local zoo. Post war loneliness and the arrival of Dr Yara Fielding, a young scientist, is the catalyst for the next stage of her adventure, in the beautifully evoked Amazon rainforest where she finds the perfect found family and starts to come to terms with what might have happened to her mother and sister. But the lingering horrors of war are reaching out into the jungle too and there are dangers to face and villains to defeat. There are some fascinating themes to explore in this rich and enjoyable text: exploitation of land and resources in both the UK and the Amazon basin, the ethics of keeping animals in captivity; or the fate of child refugees whether during WWII or in the present time. Invaluable also for topic work on rainforests, South America or rivers this book will be thoroughly and deservedly welcomed in KS2 classes everywhere.
Other Info
Beautiful and full of adventure, Escape to the River Sea is Emma Carroll's compelling new novel inspired by Eva Ibbotson's bestselling, classic masterpiece, Journey to the River Sea.

We've got some great stuff related to this book in our KidsZone.
Head over there and check it out now.
Escape to the River Sea Synopsis
In 1946, Rosa Sweetman, a young Kindertransport girl, is longing for her family to claim her. The war in Europe is over and she is the only child left at Westwood, a rambling country estate in the north of England, where she'd taken refuge seven years earlier.
The arrival of a friend of the family, Yara Fielding, starts an adventure that will take Rosa deep into the lush beauty of the Amazon rainforest in search of jaguars, ancient giant sloths and somewhere to belong. What she finds is Yara's lively, welcoming family on the banks of the river and, together, they face a danger greater than she could ever have imagined.
Featuring places and characters known and loved by fans of Journey to the River Sea (including, among others, Maia, Finn, Miss Minton and Clovis) this spectacular new chapter in the story tells of the next generation and the growing threats to the Amazon rainforest that continue to this day.
Escape to the River Sea Reader Reviews
In addition to our Lovereading4Kids expert opinion some of our Reader Review Panel were also lucky enough to read and review this title. You can click here to read the full reviews.
What an absolute treasure of an adventure story packed full of twists and turns! Carroll uses her research and historical knowledge as a platform to weave through this animal packed adventure story. Full review
If you loved this, you might like these...